Qu Zheng: curing children's heart defects
china.org.cn / chinagate.cn, December 4, 2014

Adjust font size: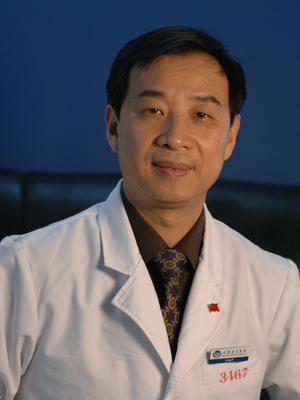 Qu Zheng, a doctor who treats heart defects, is dedicated to relieving the suffering of children stricken with this disease. [File photo]
Qu Zheng, born in 1962, is vice president of China Meitan General Hospital. He was born into a doctors' family, received his doctorate degree at Capital Medical University and then studied heart disease treatment in the United States. After graduation, he gave up high paying jobs in the U.S. and returned to China.
In 2011 when Tibet celebrated its 60th anniversary of peaceful liberation, Qu joined a medical care group travelling to Tibet to provide free diagnosis and treatment to local people. There Qu accepted the task of curing 30 kids with congenital heart defects (CHD).
In the same year, some of those kids were sent to Beijing Meitan General Hospital in batches to receive free operations. All of them have been successfully cured. So that the children and parents could enjoy their stay in Beijing, the hospital arranged a series of short tours around the capital city.
Qu said as he cured more Tibetan kids with CHD, he felt he should take greater responsibility. "It is crucial to cure kids with CHD as early as possible, preferably before they are one year old. However, some of those Tibetan kids are 12 years old. We can't afford to waste any time. They need our help and we are one big family," said Qu.
On May 22, 2012, Beijing Qu Zheng Charity Foundation (BQZ) was established. The organization has cooperated with several medical care institutions around the country to provide free medical care to poor kids with CHD. Also with the financial support from enterprises, celebrities in art circles and other kind people in society, the foundation had helped cure more than 100 young patients since its establishment by December 2013.
In 2013, BQZ established a branch in the United States, the AQZ Charity Foundation, which is dedicated to seeking sponsors in the U.S. to provide one-on-one financial help to children with CHD from poor families.