China eyes fusion of powerful nuclear trio
China Daily, December 2, 2014

Adjust font size: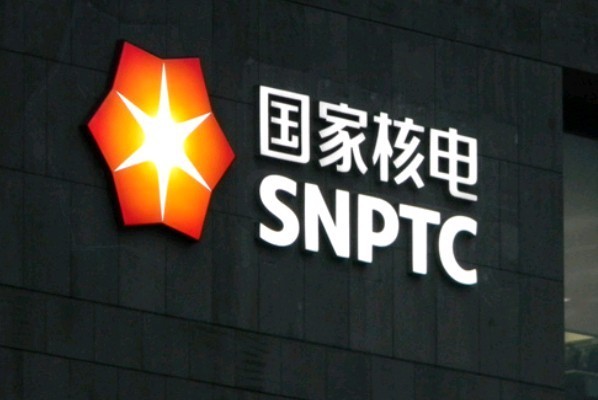 The State Nuclear Power Technology Co (SNPTC). [File photo]
Following the announcement that China's two largest train manufacturers will merge, the government is now considering another combination of industrial giants, this time in the nuclear power sector.
Officials hope that such a move would end intense competition and boost technology exports.
It was reported in September that the State Council had ordered the merger of China Northern Locomotive and Rolling Stock Industry Group Corp and CSR Corp Ltd.
Sources close to the State Assets Supervision and Administration Commission said that the move was intended to create a single strong player, because vicious competition has undermined the government's efforts to boost exports of high-speed railway technology.
"It will become China's long-term strategy. Actually, it (a merger of the train makers) could become a model for other State-owned enterprises," sources close to the SASAC were quoted as saying by the Shanghai Securities News in a recent report.
The comment sparked speculation that a similar plan could be unfolding for the nuclear power sector. China has the world's largest nuclear building program and hopes to leverage its experience into a nuclear export industry.
Both the nuclear and rail industries are being promoted by Chinese leaders during their visits abroad.
But experts said that consolidation in the nuclear power sector, seen as much more complicated and sensitive than the rolling stock industry, is still far off, especially because domestic nuclear companies are struggling in the home market to develop their own technology.
Wu Zongxin, a professor at the Institute of Nuclear Energy Technology at Tsinghua University, said there was only a "slim chance" that the nuclear companies would merge at the moment.
"Merging train producers is one thing, consolidating the nuclear power sector is another," said Wu.
"Our high-speed railway technology is mature and safe, and ready for export, but the nuclear industry faces a very different situation with some technical problems unsolved."
China has a high-speed rail network of more than 10,000 kilometers, the longest in the world, but the nuclear industry is still at an early stage of development, he said.
The ongoing merger of the two train producers shows that the government is determined to forge ahead with economic restructuring, but the major nuclear players have different origins and corporate cultures, making it difficult to combine them, experts said.
CSR and CNR have common roots in the China National Railway Locomotive and Rolling Stock Industry Corp, which split into two to promote competition in the sector more than a decade ago.
Currently, there are three major nuclear players in the world's fastest-growing nuclear market, all with different backgrounds: China National Nuclear Corp, China General Nuclear Power Group and State Nuclear Power Technology Corp.
CNNC, founded in 1955, is the biggest player. It was carved out of the former Ministry of Nuclear Industry, which built China's first atom bomb, hydrogen bomb and nuclear submarine. The company has the most complete industrial chain of the three, ranging from nuclear fuel processing to uranium enrichment to nuclear fuel component manufacturing.
CGN, founded in 1994, has long had a partnership with France-based EDF and Areva. They jointly developed the first two new-technology European pressurized reactors in Taishan, Guangdong province. The company operates nuclear plants at four sites.
SNPTC, a latecomer in the nuclear market, was set up by the State Council in 2007 to introduce the third-generation nuclear power technology known as AP1000 from the US-based Westinghouse Electric Corp, which is controlled by Japan's Toshiba Group. In July, the company sought a merger with China Power Investment Corp in a move to gain share in the domestic nuclear market.
The three companies were intentionally put into competition for markets, so it would be difficult to merge them into one, given their different agendas and backgrounds, said Lu Jinyong, a professor at the University of International Business and Economics in Beijing.
There are risks to a combined entity as well, he said. One big player may have more bargaining and pricing power in the global market, but it risks creating another bigger domestic monopoly.
One solution would be to set up a general company to promote overseas business, including bidding for foreign projects, negotiations and the execution of projects, while the three companies would run as separate entities.
Alternatively, they could divide the overseas market into different segments and regions where just one company would lead a consortium for bidding, experts said. Individually, each company has made progress in the overseas market.
CNNC is negotiating with countries in South America, the Middle East and Africa. It hopes to export its technology and equipment to these countries.
SNPTC and CGN have also been seeking contracts in South Africa and Turkey. And last year, CGN and CNNC secured a deal to invest in the Hinkley Point project in the United Kingdom.
Zhang Luqing, a nuclear expert, said that the most pressing task for the industry is to develop its own technology with proprietary intellectual property rights. That would be more useful than a merger, since all three firms are collaborating in some way with Western firms on fuel supply and technology with reactors based on foreign designs.
"Chinese nuclear companies are relying too much on foreign companies, and this is something that we should worry about. Whether our domestic experience will translate well overseas depends on independent research and development," he said.