Expansion of pollution monitoring on the way
China Daily, December 2, 2014

Adjust font size: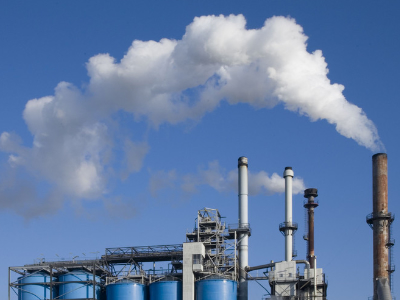 China intends to create a monitoring system to oversee all types of pollutants in all areas and demand more effective action from protection teams, top environmental officials said on Monday.
"The focus of reform in ecological and environmental systems will be to build and improve a stringent pollution prevention and control mechanism, environmental evaluation process, administration system and early warning system," said Zhou Shengxian, minister of environmental protection, on Monday afternoon in Beijing.
Through reform and innovation, governments will have access to the whole picture of pollution through a unified monitoring platform covering pollution in the air, soil, rivers and oceans, regardless of its source, he said.
Stronger regulations will enable environmental protection authorities to supervise more independently of local governments, which often hide their pollution problems in the pursuit of economic growth.
"The environment is a precious resource," Zhou said at the annual session of China Council for International Cooperation on Environment and Development, which started on Monday.
Vice-Priemier Zhang Gaoli said at the session: "China will insist on efforts to optimize economic structures to reduce pollution. There is zero tolerance for the development of polluting industries."
Continuous efforts to rein in pollution have made gains, and China needs to take advantage of the opportunity to optimize its economic structure, said many foreign experts at the three-day session.
In the first three quarters of 2014, the 74 major cities that adopted new standards on air quality saw a 6.2 percent decline in the average concentration of PM2.5, compared to the same period of 2013, the ministry said. PM2.5 is minuscule particulate matter that can enter the lungs and bloodstream and thus harm health.
Six provincial-level areas in Northern China including Beijing that used to have the most serious air pollution saw a larger decline - 14.6 percent year-to-year.
Still, environmental protection efforts need more attention from governments.
In the past two decades, economic growth has outpaced environmental protection. China will pay a large price if there is no change and the window of opportunity for making change closes, said Arthur Hanson, international chief adviser of China Council for International Cooperation on Environment and Development. Solutions are needed on matters such as getting more funding for environmental protection, he said.
The organization, established in 1992 with the approval of the Chinese government, is a high-level not-for-profit international advisory body composed of high-level Chinese and international figures and well-known experts in the field of environment and development.
Many researches from the advisory body have helped China improve its policies and environmental protection, said Li Ganjie, vice-minister of environmental protection and secretary-general of the organization.
The international body with growing influence will bring more cooperation for China in biological and economical development, he said.