Chinese sci-fi writer to get five movie adaptations
china.org.cn / chinagate.cn by Zhang Rui, November 24, 2014

Adjust font size:

China's most famous science fiction writer, Liu Cixin, will have five of his novels adapted into movies, the China Film Group revealed Thursday.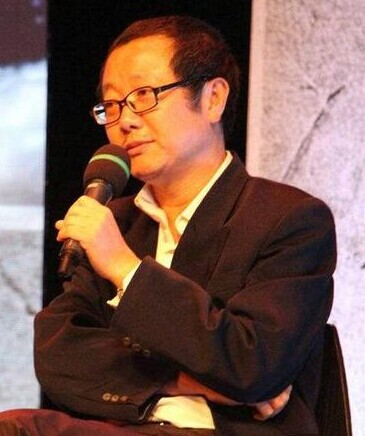 China's science fiction writer Liu Cixin [Photo/Qianhuaweb.com] 
China.org.cn learned from a business conference held by China Film Group Corporation that they are going to take on 24 new film projects, including three science fiction movies: "The Wandering Earth," "The Era of the Supernova," and "Micro Era."
Liu will adapt the three movies' screenplays from the novels himself.
According to China Film Group, "The Wandering Earth" will have a budget of US$50 million and "Micro Era" will have a budget of US$40 million, while "The Era of Supernova" will get US$60 million. These three films have the highest budgets among the group's 24 new projects.
Previous reports have stated that Liu's "The Rural Teacher" and his most famous "Three Body" trilogy will also be made into movies. "The Rural Teacher" was said to be directed by Ning Hao, whose new film "Breakup Buddies" has grossed 1.16 billion yuan since its Sept. 30 debut, becoming one of China highest-grossing movies ever.
The first volume in Liu's "Three Body" was just published in English in the United States by Tor Books on Nov.11, 2014 under the title "The Three-Body Problem." It is the first Chinese science fiction novel translated into English. The series, which was awarded the Galaxy Award, China's top honor for science fiction, explores the world of the Trisolarans, a race that is forced to adapt to life in a triple star system.
Liu is one of the most popular and most prolific science fiction writers in China. He is an eight-time winner of the Galaxy Award for science-fiction writing and a recipient of the Nebula Award.
While Christopher Nolan's space sci-fi movie "Interstellar" is hot at China's box office, the Chinese film industry cannot be compared with the United States' science fiction blockbuster production line. But Liu said Chinese directors should be brave. "Chinese science fiction movies have just started their journey, and we have never made big budget sci-fi movies before. But everything has to have a beginning. If we don't try, we will have nothing," Liu stated
Upcoming film projects from China Film Group have also invited writers Xu Lei (Nan Pai San Shu) and Cai Jun to adapt their own novels, "Desert Wolf" and "Mysterious Messages." Of the film company's 24 movie projects, 19 are going to be adaptations from bestselling novels, while the remaining 5 are based on original film ideas.
La Peikang, Chairman of China Film Group, said at the press conference that they decided to publicize the 24 projects to attract worldwide investment and cooperation.