UN official: Efficient lighting has multiple benefits
chinagate.cn by Wang Xiaohan, November 17, 2014

Adjust font size: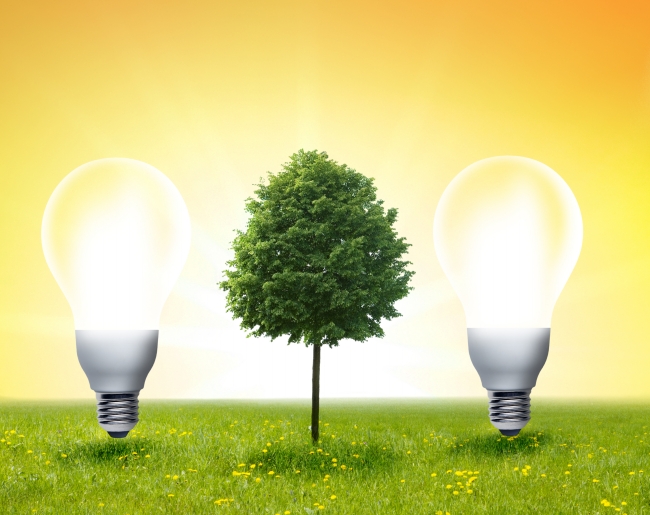 "There are multiple benefits in switching to LED lamps," a UNEP official said during an exclusive interview with chinagate.cn, at the Global Efficient Lighting Forum held in Beijing.
Kaveh Zahedi, the Regional Director of Asia and the Pacific of UNEP, said many countries now have very specific policies and guidelines for the use of efficient lighting and for phasing out inefficient lighting.
UNEP estimates that 15 percent of all of the electricity we use is for lighting. And if all of the appliances were switched to efficient LED lamps then we would halve the use of electricity for lighting, which also means a lot of money could be saved. It is also estimated that if just Asia switched, about 400 million tons of CO2 emissions would be reduced, equivalent to the emission of the whole of Australia. At the global level,US$120 billion can be saved in terms of people's electricity bills.
LEDs and the reduction of PM 2.5 emissions
Zahedi pointed out that the switch to energy efficient lighting would help reduce PM 2.5 emissions, which could avoid the construction of about 280 new coal fire power stations globally, an important source of air pollution and PM 2.5. "Although we don't have any scientific evidence linking light bulbs to PM 2.5, we know that we would rely less on coal fire power stations as we switch to LEDs."
However, the significance of promoting efficient lighting is more just reducing air pollution. WHO figures suggest that more than 3 million people a year die prematurely because of indoor air pollution. Zahedi said that there are still a large number of families in Asia and Africa choosing kerosene lamps as their household lighting appliances, which damage their health and often cause fires. And now, efficient lighting can offer much greener, more sustainable lighting solutions even for those with no access to on-grid electricity.
"This forum is one of the ways the UNEP promotes experience sharing and technology exchanges," Zahedi said, "There were more than 60 countries represented at the forum, sharing with each other experiences of new legislation, new technology, testing systems and labeling systems for efficient lighting. All of the people brought with them experiences of how to adopt and promote efficient lighting from different angles include policy, finance, technology and ecology."
The experience gained from this efficient lighting project can also be applied to other appliances, like fridges, small motors, electric fans and air conditioners. "There are many appliances that we use in our households and businesses that can become energy efficient. So we are taking the same model of working with government, industry and technology centers and we are now applying it to other appliances."