Fugitive caught near prison
Xinhua, November 3, 2014

Adjust font size:

Li Mengjun, an inmate who escaped from Beijiang Prison of Shaoguan City in South China's Guangdong province, on Saturday, was captured near the prison on Sunday afternoon, according to the Sina Weibo account of China Central Television.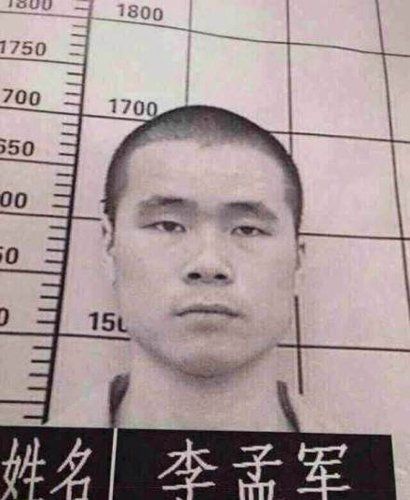 Li Mengjun.
Chen Dachao, deputy head with the provincial prison management bureau, said two inmates at Beijiang Prison of Shaoguan City left the workshop through fire engine access, broke the lock of a door when others were working, and climbed over walls to escape at around 8:40 am.
Wu Changgui, one of the inmates, was knocked down by electric wire nets and recaptured, while another one, Li Mengjun, escaped, he said.
Preliminary investigation show that renovation works and dilapidated buildings that are yet to be dismantled obscured visions of the guards.
The 28-year-old fugitive, Li Mengjun, was convicted of robbery in 2006 and is on death reprieve, according to the city's public security bureau.
"The incident exposes loopholes in our prison management," said Chen Dachao, who added the prison management authorities need to beef up security and learn a lesson from this incident.
Police officers have promised a cash reward worth 200,000 yuan ($32,721) to those who directly help capture Li.
This is the country's second jailbreak reported in less than two months. In early September, three inmates escaped from a detention center and allegedly killed a guard in the northeastern Chinese province of Heilongjiang.