Bear bites off boy's arm at China zoo
China Daily, October 20, 2014

Adjust font size: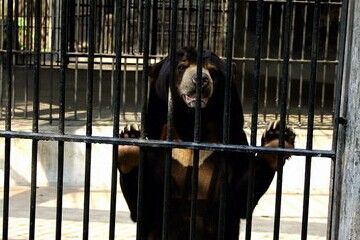 A file photo of a bear.
A bear in Central China's Henan province has bitten off the arm of a nine-year-old boy who tried to feed it through its cage, China Youth Daily reported.
The reports said the attack happened on Saturday afternoon at Pingdingshan Hebin Park, which has a zoo inside. The boy managed to push his arm through the bear's cage to feed it when the bear bit him.
A doctor at the Pingdingshan Number 152 Hospital, who treated the boy, said he lost his entire right arm, which had to be amputated.