China, EU close to deal on telecoms trade dispute
China Daily, October 9, 2014

Adjust font size: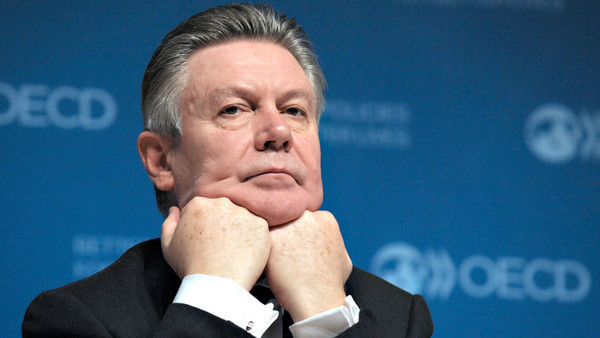 European Trade Commissioner Karel De Gucht. [File photo]
China and the European Union are closing in on a deal to resolve a long-running telecoms dispute by the end of the month, people close to the matter say, potentially putting an end to one of the most divisive issues between the two big trade partners.
The EU's trade chief is ready to drop an investigation into what Brussels says are illegal subsidies to Chinese makers of equipment for mobile telecom networks if China makes concessions.
Imports of such equipment into the EU are worth an annual 1 billion euros ($1.3 billion) and bring Chinese companies into competition with European firms including Ericsson, the world's biggest mobile telecom equipment maker, Nokia Siemens Networks and Alcatel-Lucent.
Beijing is considering a deal in which China promises to limit its export credits to China's No 2 telecoms equipment maker Huawei and the smaller ZTE, people close to the talks told Reuters.
Both sides would also agree to monitor the market share of Chinese telecoms companies in Europe and European companies in China. They would also cooperate on industrial research and standardization in the telecoms sector.
Resolving the telecoms issue could dramatically change the tone of the bilateral relationship.
Europe is China's most important trading partner and for the EU, China is second only to the United States. A successful telecoms agreement could pave the way for a wider free-trade accord in the future.
"The two parties have reached a common understanding on all the four issues and they are looking to cut a final deal," said one person close to the talks who declined to be named because of the sensitivity of the issue.
Another person said EU Trade Commissioner Karel De Gucht wants to reach a deal before he leaves office on Oct 31.
"This investigation was De Gucht's issue. He doesn't want to leave this with his successor," the person said, saying that De Gucht had held phone conversations with China's Minister of Commerce Gao Hucheng.
According to an EU document seen by Reuters, Huawei and ZTE have prices that are 18 percent below those of EU producers, hurting the profitability of European manufacturers.
Trade rows
Chinese Premier Li Keqiang will meet senior EU officials at a summit in Milan on Oct 16-17 and is expected to discuss the issue. The European Commission declined official comment.
Failure to reach a deal could potentially see the EU executive launching an anti-subsidy procedure imposing punitive levies on Chinese telecoms equipment exports.
Ties between the EU and China have been bedeviled by a series of damaging trade rows ranging from steel and wine to solar panels as China seeks to produce the kind of sophisticated products that compete directly with Europe.
EU officials say De Gucht took on the telecoms issue because Ericsson, Nokia Siemens Networks and Alcatel-Lucent were reluctant to come forward and publicly accuse Beijing of subsidizing Huawei and ZTE, fearing retaliation in China.
The European Union wants greater access to China in industries including telecoms, especially in fourth generation (4G) mobile services.
Going to the World Trade Organization was also deemed to be too slow for the European Commission, which is seeking to defend a sector that is part of wider information and communication technology industry that generated about 5 percent of the European Union's economic output over the past decade.
A successful deal hangs on Beijing agreeing to change its practices on export credits. Major economies abide by rules set down by the Organization for Economic Co?operation and Development that place limits on export credits.
They include minimum interest rates and maximum repayment terms, as well as transparency about the credit process.