Zhang Bichen wins 'The Voice of China'
CRI, October 8, 2014

Adjust font size:

Zhang Bichen, the 25-year-old singer from Tianjin has become the winner of the "Voice of China 2014".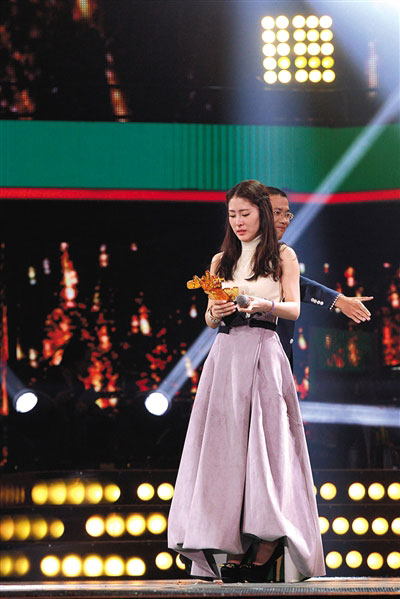 25-year-old Zhang Bichen wins the "Voice of China 2014". [Photo: qq.com] 
Both Zhang Bichen and Parhat from Xinjiang entered the final round.
With her passionate singing, Zhang gained the title with more than 60 percent of audiences and judges voting in her favor.
The reality talent show had its final competition last night at the Capital Indoor Stadium in Beijing.
This was the third season of the popular TV show produced by the Zhejiang Satellite TV channel.