1 dead, 324 wounded in Yunnan earthquake
Xinhua, October 8, 2014

Adjust font size:

One person died and 324 others were injured after a 6.6-magnitude quake jolted southwest China's Yunnan Province Tuesday night, according to local government.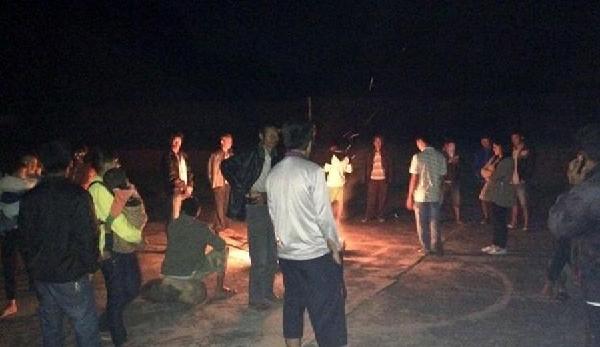 Photo taken with a mobile phone shows people on a street in Jinggu County of Pu'er City, southwest China's Yunnan Province, Oct. 7, 2014. A 6.6-magnitude earthquake jolted Jinggu County of Pu'er City in Yunnan at 9:49 p.m. Beijing Time (1349 GMT), according to the China Earthquake Networks Center (CENC). [Photo/Xinhua]
The casualties were reported mainly from Jinggu County, where the epicenter was monitored.
A total of 92,700 people in Jinggu were affected, and 56,880 of them have been relocated, said an official with the county's publicity department.
The quake at 9:49 p.m. (Beijing Time), with a focal depth of five kilometers, jolted the county with a population of 290,000.
Tremor was felt across the province, which is prone to earthquake disasters.
Yunnan has initiated the Class-I emergency response, the highest, sending rescue staff and materials to the affected areas.
On August 3, a 6.5-magnitude quake hit Ludian, Yunnan, killing more than 600 people.