Prince William unveils China study center in Oxford University
Xinhua, September 10, 2014

Adjust font size: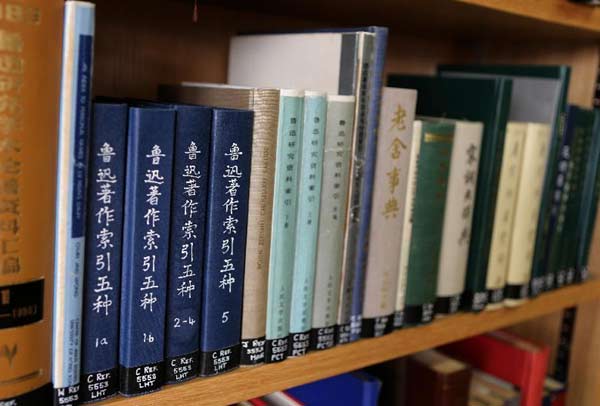 Books on display in the library in the China Center Building of the Dickson Poon University of Oxford in Oxford, the United Kingdom, on Sept 8, 2014. [Photo/Xinhua]
Chinese Ambassador Liu Xiaoming said the center opened on Monday reminded him of an old Chinese saying "Giving wings to a tiger."
"Oxford shares the strength and the character of a tiger for its premier importance in Chinese study... the brand new building and valuable books will add wings to the study of China at Oxford University," he said.
"I look forward to China Center of Oxford University making great contribution to strengthening cultural and academic exchanges between China and UK, and becoming a powerful new force for promoting stronger and better understanding of friendship between the people of our countries," he added, besides wishing everyone at the ceremony a happy Mid-Autumn Day.
The new center will draw together experts from across this University, as well as international specialists and institutions involved with China.
"We are very happy that the Duke is opening the building, because it symbolizes that how important this building is, both in terms of the University of Oxford and also for the links of UK and China," said Rana Mitter, the center director, who is a well-known professor of modern China history and politics.