Woman fired for having same online identity with TV (Divorce Lawyer) mistress
China Daily, August 29, 2014

Adjust font size: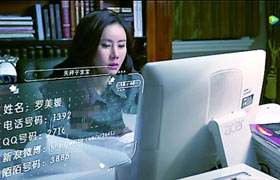 A woman was fired by her employer for having the same QQ and Sina Weibo accounts with a fictional mistress in a TV series, as the boss believed it damaged the company's image, Chongqing Evening News reported Friday.
The woman received more than 6,000 comments in one day on her QQ Zone, most of them mistaking her as a real mistress and said she was "immoral". The film crew of the soap opera Divorce Lawyer said they randomly found her personal information online and used it without informing her, and now can offer 2,000 yuan in compensation. The woman, surnamed Tan from Chongqing, said she is considering ending the trouble through legal means.