Strong 6.0-magnitude quake hits N. California
china.org.cn / chinagate.cn, August 26, 2014

Adjust font size: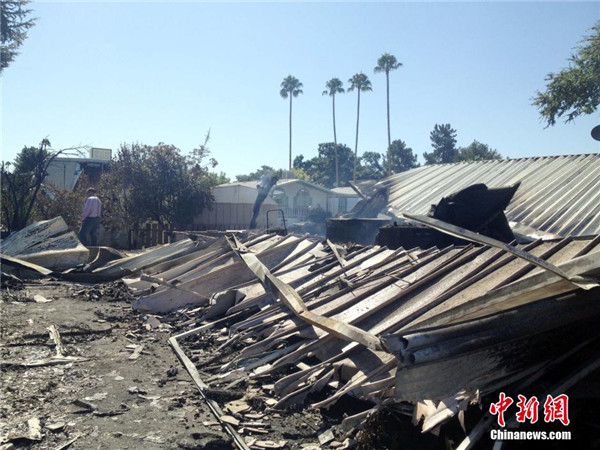 An earthquake of 6.0 magnitude rocked northern California early Sunday morning.[Photo/CNS]
An earthquake of 6.0 magnitude struck Northern California's Napa wine country early Sunday, leaving at least 120 people injured and triggering fires and power outages.
Officials said many historical buildings were severely damaged and about 100 gas leaks and some 30 water leaks were reported while multiple fires were caused.
The quake, with a depth of 10.8 km, was occurred at about 3:20 a.m. local time. It was felt in northern Californian city of San Francisco. According to the U.S. Geographical Survey (USGS), the quake is the strongest in San Francisco Bay Area since the magnitude 6.9 Loma Prieta earthquake in 1989.