Officials told to use encrypted phones
Global Times, August 25, 2014

Adjust font size:

Nearly 10,000 officials in Shanghai have switched to using domestic smart phones with encryption technology, in a bid to avoid the leakage of security information.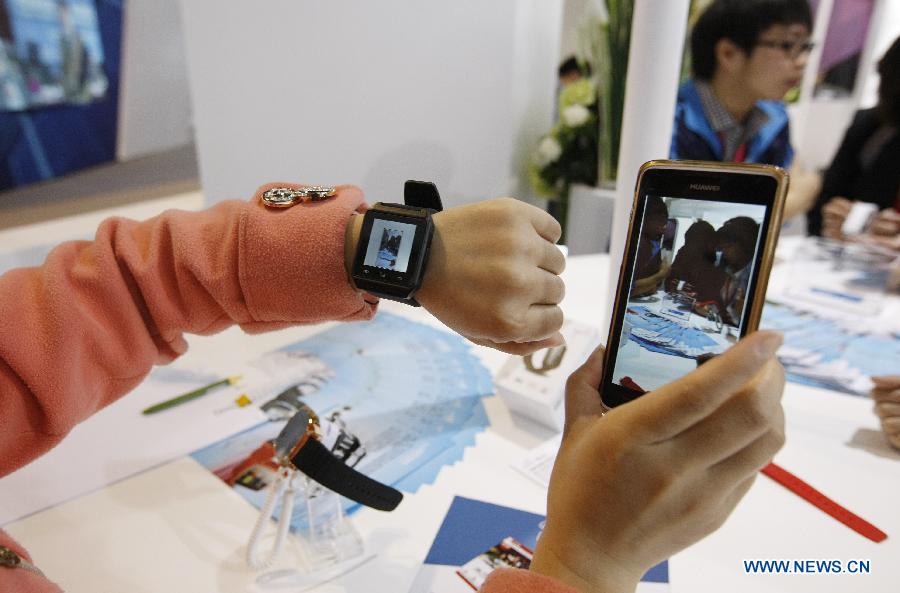 A staff member shows an electronic product, which can be connected with mobile phones with bluetooth technology, during the 2nd China (Shanghai) International Technology Fair in Shanghai, east China, April 24, 2014. [Photo: Xinhua]
This move came on the heels of a security backdoor in some Apple products that offers surveillance-level access to data including photos, browsing history and GPS locations, which ignited fears among Apple's users, especially those who work in the government.
"We have sold nearly 10,000 smartphones to government employees in Shanghai, including people from the Party's Shanghai committee," Li Zhuyi, a spokesman from Coolpad's Shanghai branch, told the Global Times on Sunday.
A domestic mobile phone brand, Coolpad has recently launched its first batch of 4G smartphones that come with encryption approved by the government. The price is 1,990 yuan ($323).
"Our department was required to switch to the encrypted Coolpad smartphone three years ago as our work is closely engaged in the confidential files," a civil servant who works at the Shanghai Municipal Government, told the Global Times.
The phone is equipped with a red key on the screen which allows the users to enter into encryption mode. It could prevent the users from phone tapping, location tracking and stop the chat apps from accessing the mobile contacts, messages and call logs.
In Shanghai, there are around 150,000 civil servants who are regarded as potentially required to use encrypted smartphones, according to the Southern Weekly.
The encrypted Coolpad smartphones are also being sold in Beijing, Shenzhen and other cities.
Li said that the encrypted communication service used by Coolpad smartphones is only provided by China Telecom.
Twenty-two brands of cell phones including Coolpad, Huawei and Hisense passed the password examination of the Office of Security Commercial Code Administration issued in November 2013.