To help or not to help?
CRI, August 22, 2014

Adjust font size:

A video clip showing a panicked crowd of passengers run away after a foreign man collapsed on a Shanghai metro train, made headlines in Chinese media on Wednesday.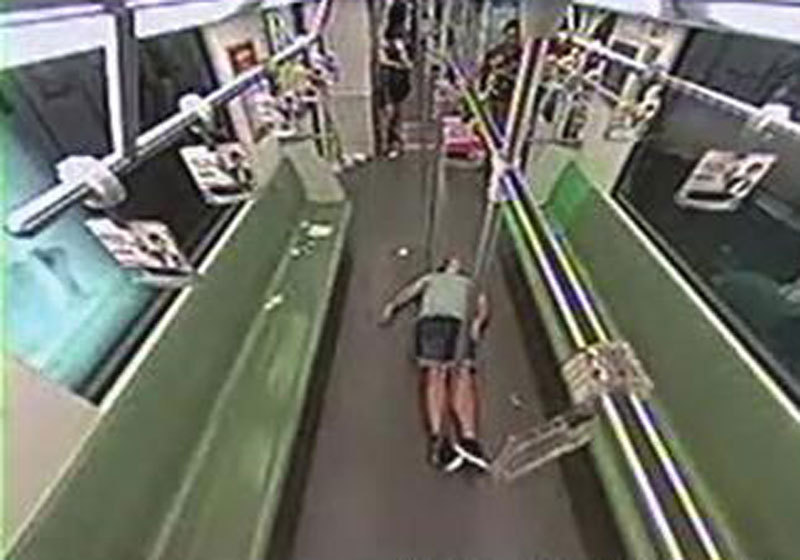 A screenshot of the collapsed foreign man lying on the subway floor alone [Photo / sohu.com]
The footage was released by Shanghai subway management to urge people to stay calm if encountering such an emergency when riding the subway.
But it turned out to re-ignite debates among the public over whether or not to help those in need of a hand at a public place.
The video shows at 9:34pm on August 9, a foreign man sitting on the bench gradually faints and falls down unconscious onto the floor as the train slows down.
His collapse panicked the passengers around him, who raced to run away when the train stopped at a station. No body lent him a hand or called the emergency service.
It shows the carriage emptied out in less than 10 seconds, and the man revived and stood up by himself later.
The incident revives the sorrow of netizens over people's reluctance to offer help in public places.
A survey conducted by the website sohu.com shows 48 percent of the 23,150 respondents feel sorry to see that nobody will stand out, regretting over the social climate.
This February, an IBM employee died after fainting at a Shenzhen subway exit and lying helpless for 50 minutes.
Many Chinese became hesitant to help strangers in public places after some obliging people were blackmailed by the recipients in recent years.
In the survey, only 20% of the respondents were willing to offer help instantly.
But the survey also indicates most people would choose an alternative way to do a favor, as over 58% of the surveyed said they would stay away from the scene but call the police.
The Shanghai subway operator suggests that passengers should avoid such a panic and give help to the person in need.