2 injured in wolf attack in Xinjiang
China Daily, August 13, 2014

Adjust font size:

A group of wolves attacked six villagers in Altay early Monday morning, severely injuring two villagers and their farm animals, people.cn reported on Tuesday.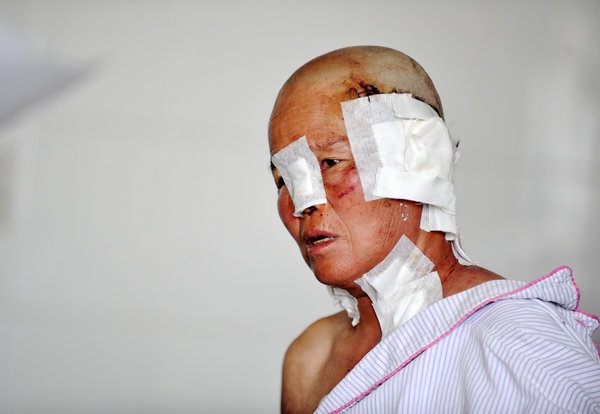 A man injured in a wolf attack receives treatment at a hospital, Aug 12, 2014.
According to the report, four or five wolves attacked between 2 and 4 am. The injured villagers were sent to hospitals in nearby cities, including Urumqi.