China has 269 mln migrant workers
chinagate.cn, July 31, 2014

Adjust font size: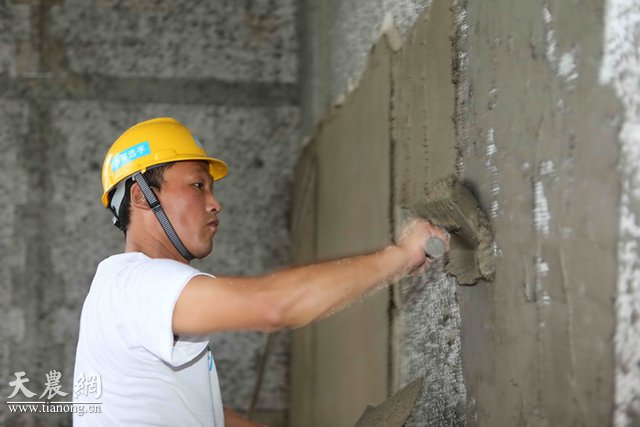 Mr. Huang Ming, Vice Minister of Public Security and the officials from other governmental agencies briefed the press on household registration reform Wednesday in Beijing. [Full Text]
Q: I have two questions. First, are there any recent official statistics on the number of migrant workers in China? Second, what does the government plan to do to ensure migrant workers' employment and their settlement in cities? Thank You.
Yang Zhiming:
Thank you for your concern about migrant workers. Vice Minister Huang Ming has explained that the upcoming reform on household registration system is designed to deal with the settlement in cities of some 100 million people from rural areas. Migrant workers constitute the majority of the transferred agricultural population. They have become an important emerging labor force in China's rapid industrialization and urbanization since the Reform and Opening-Up more than 30 years ago.
Reforming the household registration system will have positive influence on migrant workers' merger into cities. The transfer of agricultural labor with Chinese characteristic can pointedly stimulate employment, preserve ownership of land and promote urbanization in a gradual way.
As to your question on the population of migrant workers, it was 269 million at the end of last year, including 166 million leaving home to work in another town or city. At the end of June of this year, the number of migrant workers leaving home to work in another town or city reached 174 million, 3.07 million more than the previous year in the same period. While the growth rate of migrate worker population is expanding steadily, the overall population slightly dropped, along with some regional differences.
Central and western China have seen a faster increase in the population of migrant workers moving to the urban areas compared to eastern China. In terms of industrial distribution, they mostly find employment in manufacturing, construction and service sectors, and more have moved into the service sector over the past years.
As to your second question, years' of experience has shown that engaging in manual labor, running business, among other stable forms of employment, are the main ways for migrant workers to gain a foothold in cities.
The government plans to step up its efforts to facilitate migrant workers' employment in four ways:
First, we will improve their skills. Since having a skill that is in demand is important for migrant workers' employment, and only about a third of migrant workers nationwide have so far received government-subsidized skill training, we will implement the "Plan to Improve Migrant Workers' Vocational Skills" across the country immediately, under the guidance of the "Project on New-Type Urbanization (2014-2020)" and the State Council Leading Group Office for Migrant Workers.
Under the plan, more than 20 million migrant workers, including those just entering the labor force as well as those already in jobs, will obtain various skill-training and skill-honing programs each year, such as the "Spring Wave Action" sponsored by the Ministry of Human Resources and Social Security, the "Sunny Project" by the Ministry of Agriculture, "Star and Fire Plan" by the Ministry of Sciences and the "Rain Dew Plan" by the State Council Leading Group Office of Poverty Alleviation and Development.
We are trying to ensure that, by 2020, every migrant worker will have received at least one government-subsidized skill-training program to upgrade them from ordinary workers to specialized technicians and above.
Second, we will continue to develop the tertiary industry, mid- and small-sized businesses, and labor-intensive industries, which have huge potential in accommodating employment of migrant workers.
For instance, China now has 20 million people working in household-service sector, and we estimate there is room for another 10 million jobs in the sector given that 15 percent of families nationwide require a home servant, though according to the internationally-recognized standard, the ratio is normally 30 percent.
Apart from that, middle- and small-sized businesses will be the main channel for migrant workers' employment, as they act as a critical enabler in promoting development, increasing income and creating jobs. We will do more to help migrant workers find jobs in the city.
Fourth, we will build a nationwide information network for migrant worker's employment, in which we will provide free job information and policy consultation.