Thousands delayed as power outage hits train service
Shanghai Daily, July 23, 2014

Adjust font size:

Thirteen high speed trains from Shanghai to Beijing were delayed for up to an hour yesterday due to a power loss on the rail section between Dingyuan and Bengbu in neighboring Anhui Province.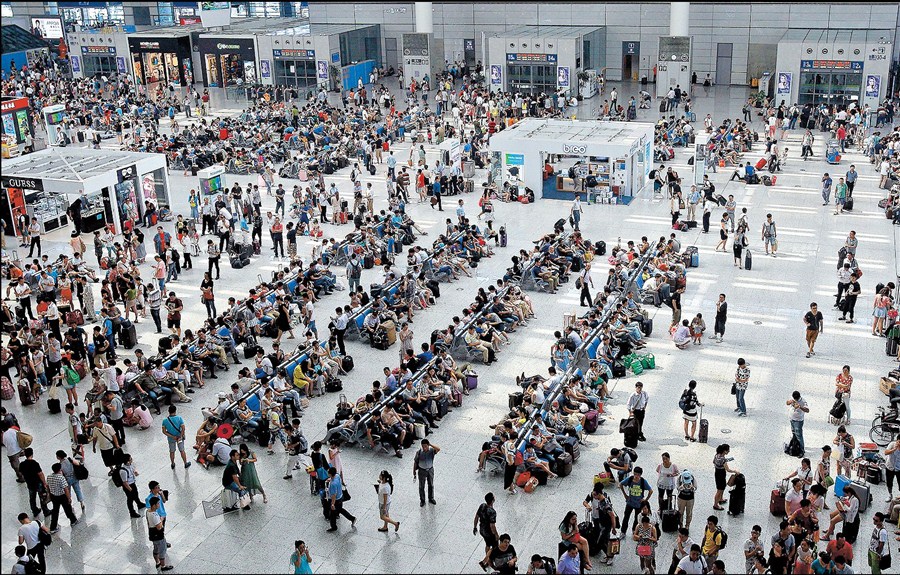 Thousands of passengers were delayed at Shanghai Hongqiao Railway Station yesterday, after 13 bullet train services were hit by a power problem.
The Shanghai railway authority said 13 high speed trains from Shanghai Hongqiao Railway Station to Beijing Southern Railway Station were delayed from 2pm.
Those affected included the G109, G111, G113, G115 and G13 services.
The railway authority said the delay was caused by the malfunction of the power network covering the section in Anhui Province.
Trains operating along the section — including the G32 service — suffered temporary power shortages.
The outage also saw the air conditioning system cut off in the carriages of trains on the stretch.
Another five trains leaving Shanghai to Tianjin, Hangzhou and Zhengzhou were also delayed up to one hour.
Thousands of passengers were left in the waiting hall of the Hongqiao Railway Station.
By 4pm, most delayed passengers had managed to board their trains.