Red Cross questioned for offering cotton quilts in dog days
China.org.cn / chinagate.cn By Liu Xuanchen, July 21, 2014

Adjust font size:

Hundreds of thousands of people in Hainan, Guangdong provinces and Guangxi Zhuang Autonomous Region in China have suffered from scorching weather and lack of electricity after typhoon Ramasoon hit. In response, China Red Cross handed out thousands of cotton quilts and jackets to people in the disaster areas and claimed that typhoon victims need these materials.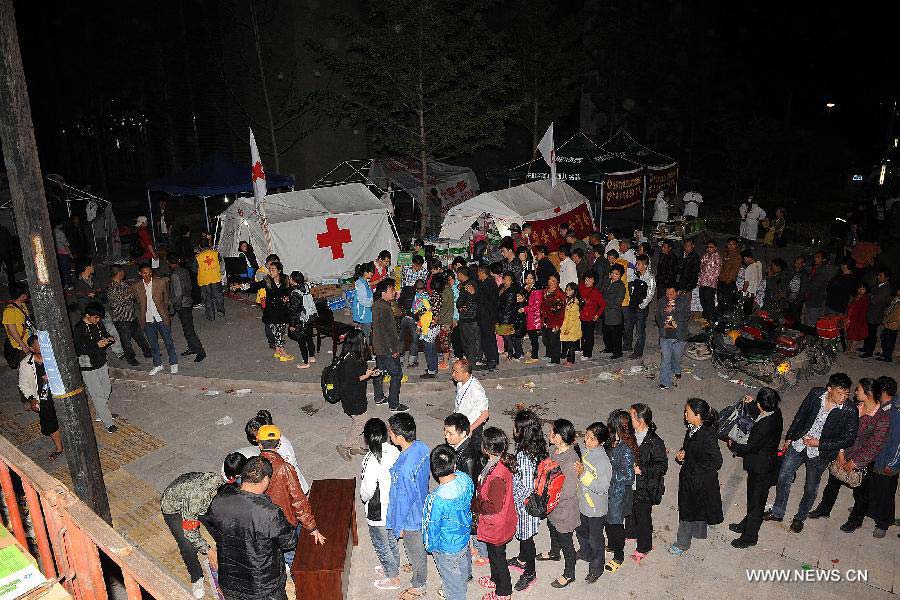 Victims queue to get relief materials from volunteers of the Red Cross Society of China in Lushan County of Ya'an City, southwest China's Sichuan Province, April 21, 2013. A 7.0-magnitude earthquake jolted Lushan County on April 20 morning and by now more than 330 medical workers and voluteers from the Red Cross Society conduct relief work in the quake-hit region. [Photo / Xinhua]
China Red Cross has been complimented for its timely rescue activities. However, people questioned whether it was a misuse of valuable Red Cross material resources and manpower. Journalists observed that temperatures have climbed to 35 degrees Celsius in these three provinces, and victims there are in desperate need of drinking water, summer sleeping mats, food and epidemic-prevention medicines. Few people need cotton quilts during China's dog days. What is more, cotton quilts take up space needed to shelter more people.
China Red Cross staff explained that some victims will need cotton quilts to get through the cold winter since their houses were swept away by the flood. The truth is even though people need cotton quilts, they can be provided during the post-disaster reconstruction period. Proper emergency relief is still absent.
People argue that China Red Cross has to be more professional and avoid doing unnecessary things such as supplying cotton quilts in the hot summer.