Investing in young people for the future
china.org.cn / chinagate.cn by Arie Hoekman, July 15, 2014

Adjust font size: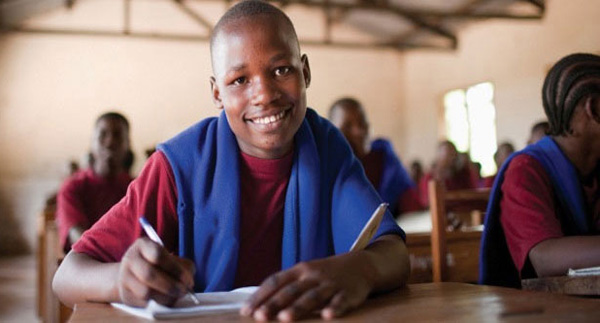 Young people must be at the center stage of the post-2015 global development agenda. [Photo: un.org]
The United Nations has set Investing in Young People as the theme of the World Population Day in 2014. The commemorations around the world are sending out a clear and strong message: Young people must be at the center stage of the post-2015 global development agenda and investing in young people matters for now and for the future.
In his statement for World Population Day, Dr. Babatunde Osotimehin, United Nations under-secretary-general and the executive director of UNFPA, the United Nations Population Fund, reinforced UNFPA's full support for all efforts to promote young people's aspirations and to place young people at the very heart of national and global development efforts.
Today's adolescents and youth are 1.8 billion strong and form a quarter of the world's population. They are shaping social and economic development, challenging social norms and values, and building the foundation of the world's future.
Governments and the international community are increasingly conscious of the importance of providing resources and opportunities for all young people to reach their full potential as individuals and citizens. They recognize that investing in young people and enabling them to exercise their human rights not only benefits young people themselves, but can also help their countries reap the dividend.
We know that healthy, educated, productive and fully engaged young people can help break the cycle of intergenerational poverty and are more resilient in the face of individual and societal challenges. As skilled and informed citizens, they can contribute more fully to their communities and nations.
While notable progress has been made, many young people -- especially adolescent girls -- are denied the investments and opportunities that they require to realize their full potential. For millions of young people around the world, puberty -- the biological onset of adolescence -- brings not only changes to their bodies but also new vulnerabilities to human rights abuses, particularly in the areas of sexuality, marriage and child bearing.