The most beautiful student
GMW.cn, July 14, 2014

Adjust font size:

A 13-year-old Hunan girl was hailed "most beautiful primary school student" by China's netizens after it was revealed that she'd been carrying her polio-crippled classmate to school for 4 years.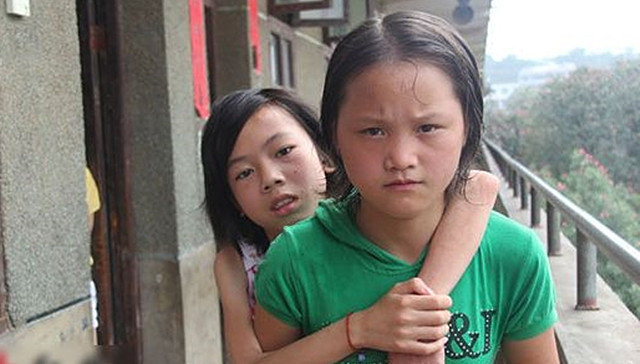 A young girl who carried polio-ridden classmate to school for 4 years was hailed "most beautiful primary school student". 
From the age of 9, the girl, named He Qin-jiao, carried her polio-suffering classmate He Ying-hui, on her back to school. Due to the fact that her classmate's family was not able to carry her to school, the girl took this responsibility for three years until 2013 autumn when her classmate received a wheelchair with the help of the local government. Her classmate once wrote in her writing exercise that: "He Qin-jiao uses her little young shoulders to prop up my sky."
Even after He Ying-hui received the wheelchair, He Qin-jiao would still wake up at 6 every morning and rush to her classmate's house after finishing the housework so she could put her in the wheelchair and push her to school. When they arrived, she would carry her classmate on her back up to class on the second floor.
Both girls are graduating primary school. He Qin-jiao said that she would keep taking care of her friend when they started secondary school together next year. Though, due to her family's poor financial condition, tuition is still a big issue.