ChinaVision becoming Alibaba Pictures
China Daily, May 27, 2014

Adjust font size:

Alibaba Group Holding Inc, the Chinese e-commerce conglomerate that recently filed for its initial public offering in the United States, is making a foray into the entertainment and film industry, according to a company it recently acquired.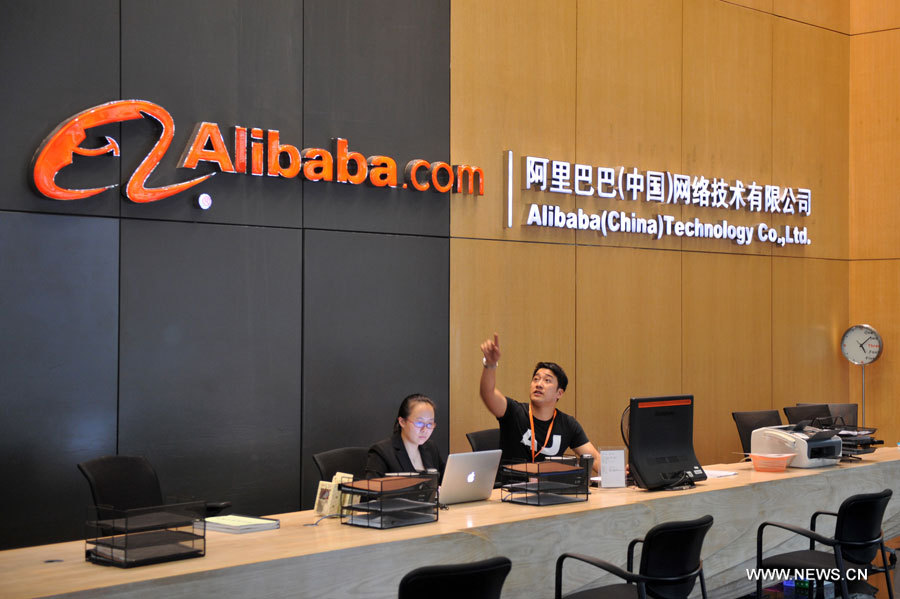 The logo of Alibaba.com is seen at the headquarters of Alibaba Group in Hangzhou city, East China's Zhejiang province. [Photo/File photo]
ChinaVision Media Group Ltd, in which Alibaba purchased a 60 percent stake for $804 million in mid-March, announced that a general meeting of shareholders suggested it change its name to Alibaba Pictures Group Ltd, according to a statement it released Friday.
The Hong Kong-listed company has a varied business portfolio, ranging from print media to television and films to mobile games. Members of the company's board of directors have also been revealed. They include Liu Chunning, president of Alibaba Digital Entertainment Group, Shao Xiaofeng, chief risk officer at Alibaba, and movie star Jet Li, a close personal friend of Alibaba founder Jack Ma.
According to the statement, 40 percent to 50 percent of funds raised will be used to fuel the company's current business, which includes producing and distributing movies, television shows and Internet dramas. Its initial plans include producing eight to 10 films, three to five television series and three to five Internet dramas each year.
Michael Clendenin, managing director of RedTech Advisors LLC, a Shanghai IT consultancy, told China Daily that Alibaba and Jack Ma have been working hard since the beginning of the year to find a way to transform Alibaba from a "black and white" e-commerce company into something more complex.
In April, Alibaba bought a 20 percent stake in Chinese Internet-television company Wasu Media Holding Co for about $6.54 billion yuan ($1.05 billion), giving Alibaba a means of entering the digital-content market.
Also last month, Alibaba and private equity firm Yunfeng Capital spent $1.22 billion for an 18.5 percent stake in Youku Tudou Inc, a leading online video broadcasting platform. Alibaba holds 16.5 percent, and Yunfeng the rest of the stake.
"The latest statement by ChinaVision Media Group on their digital entertainment and cultural business layout aids Alibaba's blueprint for building an ecosystem in this sector," said Lin Wenbin, an analyst with IT consultancy Analysys International.
Clendenin said that Alibaba so far has done one thing successfully, which is to help people get together on a platform and execute transactions. But US counterpart Amazon has been much more successful in getting into other areas, such as its Kindle device and Amazon Web Services, a cloud computing company.
But Lin added: "Compared with the other two Internet industry giants, Baidu Inc and Tencent Holdings Ltd, Alibaba has equipped itself with an advantage in content production."
Baidu Inc bought a majority stake in iQiyi Inc, a Chinese online video provider, in 2012, then purchased PPStream Inc's online video business last year. Tencent runs its own online video website, Tencent Video.
"Despite content production being a business with relatively high risk, Alibaba can lower the risk by the application of its big data," said Lin.
"As Alibaba expands its portfolio in serving customers with different demands, as in what could be called one-stop shopping, it will strengthen their dependence on it in their daily lives," said Lin.