Beijing slaps polluting firm with highest fine
China Daily, May 13, 2014

Adjust font size:

The Chinese capital's environmental watchdog handed down a fine of 300,000 yuan ($48,000) to a utility boiler manufacturing company in the city on Monday, the highest penalty since the Beijing Air Pollution Prevention Regulation took effect on March 1. The company, Babcock & Wilcox Beijing Company, was fined for repeatedly painting utility boilers in the open air without any protective measures for reducing air pollution, said the Beijing Environmental Protection Bureau.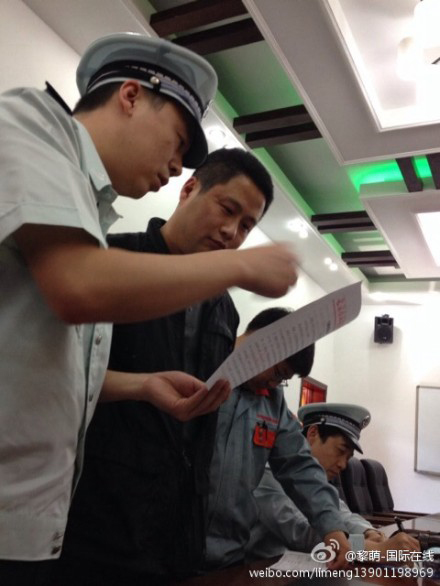 Babcock & Wilcox Beijing Company was fined for repeatedly painting utility boilers in the open air without any protective measures for reducing air pollution.
The bureau said the fines, together with the public disclosures, have raised companies' awareness of polluting and the importance of abiding by the rules.
The Air Pollution Prevention Regulation mainly targets excessive emissions, encompassing construction sites, coal-fired boilers, chemical companies and vehicle owners, while increasing punishments.
The new regulation set no ceiling for penalties, and some may face criminal liabilities.
Fang Li, deputy head and spokesman of the bureau, said the regulation gives more authority to environmental departments and represents the first time the capital has established a law to reduce air pollution, he said.
The company, in the city's Shijingshan district, is a utility boiler manufacturer, which uses 100 tons of anti-rust paint in an outdoor paint area of 500,000 square meters each year.
Most of the painting is done in the open air without proper protective measures, which poses serious pollution to air quality, said the bureau.
The bureau fined the company 40,000 yuan in 2012 and another 40,000 yuan in 2013, while asking the company to equip more pollution reduction facilities. However, despite the company's promise to come up with an enclosed paint shop, little work has been done.
Zhong Chonglei, head of the Beijing Environmental Monitoring Team, said some companies will just ignore the fine and continue polluting as the penalty is too insignificant.
The team vows to carry out more supervision and monitoring activities in May, mainly focusing on emissions of volatile organic compounds in waterproofing material and the furniture manufacturing industry.
The Beijing Bureau of City Administration and Law Enforcement said it would further inspect illegal outdoor barbecues, dust at construction sites and waste.
The bureau has fined some 650 illegal activities with penalties totaling more than 14.5 million yuan as of April, with many of the companies found without efficient emission-monitoring facilities and discharging excessive smoke.