UN taps tourists to help protect migratory birds
china.org.cn / chinagate.cn, May 12, 2014

Adjust font size:

On this year's World Migratory Bird Day, the United Nations is spotlighting the role sustainable tourism can play in conserving one of the world's true natural wonders: the spectacular movements of migratory birds along their flyways.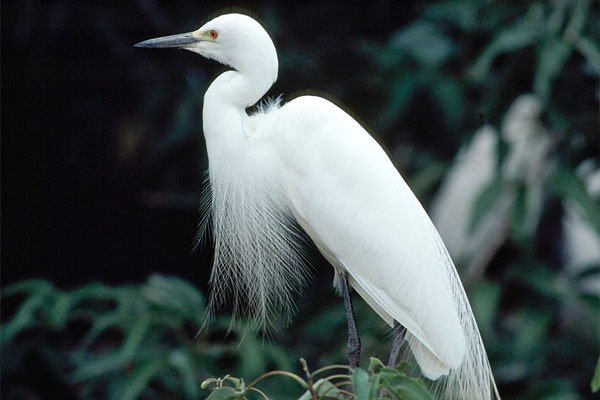 A male egret with mating plumage at the Mysore Bird Sanctuary, Ranganthittu, India. [Photo/UN]
Thanks to an innovative new project being led by the UN World Tourism Organization (UNWTO) and promoted through this year's Day, marked on 10 and 11 May, some of the world's estimated 50 billion migratory birds should soon be able to benefit from sustainable tourism development.
The theme of the 2014 commemoration, "Destination Flyways -- Migratory Birds and Tourism," echoes the UNWTO-led project Destination Flyways. Currently in its preliminary phase, the initiative aims to develop sustainable tourism at destinations along the world's major migratory bird routes.
According to UNWTO, each year, millions of migratory birds set out to travel the world, flying along the same routes, known as flyways. Spanning continents and oceans, and used by myriad bird species, the flyways represent one of the most spectacular and valuable assets of the world's natural heritage.
The initial phase of the project will focus on eight key sites for migratory birds in Africa, Asia and Europe. By providing an adequate framework for sustainable tourism management and diversifying the tourism offer along the routes, Destination Flyways will aim to generate revenue for improved management of biodiversity and spread the benefits of tourism to local communities, while creating attractive experiences for tourists.
"I fully support the global campaign to raise awareness about the threats to migratory birds from habitat destruction, overexploitation, pollution and climate change," said UN Secretary-General Ban Ki-moon, calling for greater international efforts to restore and preserve migratory birds and the network of sites they need to survive as an important part of the environment on which we all depend.
The annual World Migratory Bird Day campaign is organized by the Convention on the Conservation of Migratory Species of Wild Animals (CMS) and the Agreement on the Conservation of African-Eurasian Migratory Waterbirds (AEWA) -- two intergovernmental wildlife treaties administered by the UN Environment Programme (UNEP).
"Tourism has a major responsibility in advancing biodiversity protection. Every year, millions of tourists are wondered by the world's wild flora and fauna while travelling," UNWTO Secretary-General Taleb Rifai said, adding that without such enriching experiences, tourism could not be the vehicle for sustainable growth, job creation and poverty alleviation that it is today.