School with 1 teacher, 1 student
China Daily, March 26, 2014

Adjust font size: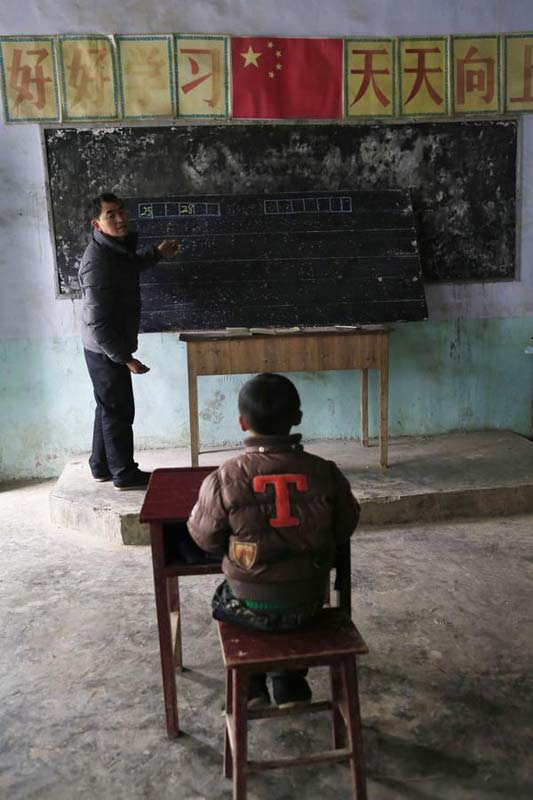 Zhao Guoqing teaches his only student, Wang Wenqiang, in Xuan'en county, Hubei province, March 24, 2014. [photo / Xinhua]
Located in the mountain area of Xuan'en county, China's central Hubei province, Tianjingbao Primary School has only one teacher and one student. Zhao Guoqing, 59, said the school has been losing students in recent years because more people are leaving to work in cities.
In 2009, the school had four students but now only Wang Wenqiang is there. Zhao teaches three courses - Chinese, math and PE - to his student. Other courses, including fine art and music, are taught through distance education. The county has 36 schools with fewer than 15 teachers and students.