Top 10 globally best reputed universities
china.org.cn / chinagate.cn by Xu Lin, March 17, 2014

Adjust font size:

Times Higher Education, a leading U.K. publication on higher education, has released its World Reputation Rankings 2014, listing the best reputed universities on the planet.

Harvard University ranks first.

The rankings are based on an invitation-only academic opinion survey conducted from March to May 2013, which received 10,536 responses from a total 133 countries. It ranks institutions according to their reputation in research and teaching at the ratio of 2:1, giving more credence to research.

Available in 10 languages, the survey used UN data to ensure it was properly distributed around the world. It only targeted those experienced scholars who were statistically the best representative of both their country and their discipline.

The scholars were asked to name no more than 15 universities they believed to be the best in their specific discipline.

On average, respondents had been working at the academy for 18 years before taking part in the poll. With a balanced spread across disciplines, the respondents are from engineering and technology (22 percent each), physical sciences (18 percent), clinical subjects (16 percent), life sciences (13 percent) and the arts and humanities (9 percent).

There is also a balanced spread among regional replies: 25 percent came from North America, 19 percent from Western Europe, 13 percent from East Asia, 10 percent from Oceania, 10 percent from Eastern Europe, 5 percent from the Middle East and 4 percent from South America.

The following are the top 10 best reputed universities in the world.

 University of California, Los Angeles (UCLA)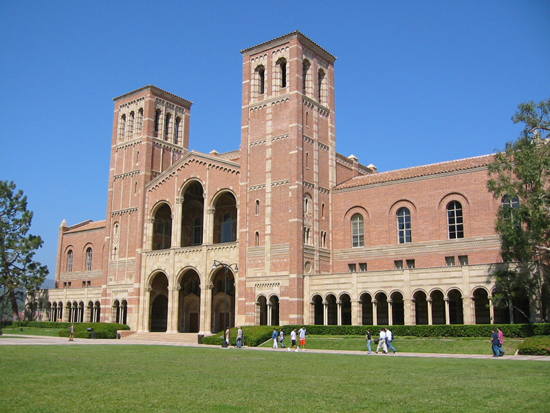 University of California, Los Angeles [File photo]
Country: United States
Overall reputation: 28.8
Reputation (teaching): 26.5
Reputation (research): 29.9