Parents protest at drug scandal in kindergarten
china.org.cn / chinagate.cn by Chen Xia, March 13, 2014

Adjust font size: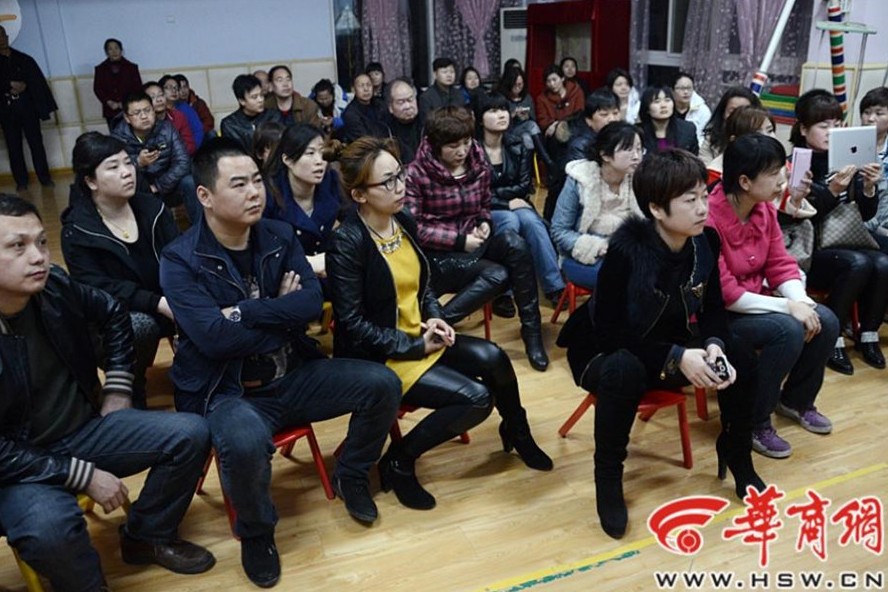 Angry parents come to kindergarten on Tuesday and demand the kindergarten reveal how many pills are given to the kids and offer solutions to potential health problems. Local educational, police and disease control departments have made investigation on it. [Photo/www.hsw.cn]
More than 100 parents protested against a drug abuse scandal at a private kindergarten on March 11 in Xi'an City, capital of Shaanxi Province, Shaanxi TV reported.
Since 2012, Xi'an Fengyun Lanwan Kindergarten has repeatedly given children a prescription drug they claimed would improve their immune system, without their parents' consent.
Many children have shown symptoms such as constipation, stomach aches, leg pain, excessive perspiration and a loss of appetite, their parents said. A six-year-old child has been diagnosed with a swollen kidney, but it is still uncertain if it has anything to do with the drug.
According to the kindergarten's legal representative Sun Xuehong, the kindergarten gave children moroxydine hydrochloride tablets in 2012 during an influenza pandemic, but in 2013, she gave the staff specific instructions to stop using the drug.
But available records in the kindergarten's infirmary show that the children took the drug at least ten times after 2012.
Xi'an authorities have drawn up a special team to investigate the case, and have promised to offer free medical examinations to the children.