37 smokers fined after Shenzhen crackdown
Shanghai Daily, March 10, 2014

Adjust font size: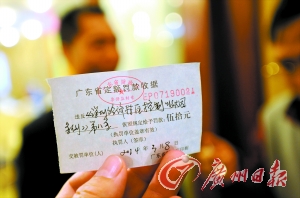 37 people are fined for smoking in public places in Shenzhen. [photo / Guangzhou Daily]
A police crackdown on smoking in public places in Shenzhen of south China's Guangdong Province resulted in 37 people being fined on Saturday.
The raids came exactly a week after authorities in the city introduced tough new anti-smoking regulations.
The majority of the offenders were found in restaurants and hospitals, Guangzhou Daily reported. They were each fined 50 yuan (US$8.16), the lowest allowed.
Individuals who refuse to comply with the ban can be fined up to 500 yuan, while venue owners face charges of up to 30,000 yuan. People who publish advertisements for tobacco products or entice others to smoke can be fined up to 100,000 yuan.
The new regulations ban smoking in 16 types of places, including kindergartens, health facilities and parks. Entertainment venues are exempt until the end of 2016.
In the city's Lianshan Park, officials have resorted to extreme measures to enforce the ban. Its deputy director Wang Li said all of the ashtrays on litter bins have been filled with concrete after visitors ignored signs asking people not to smoke.
As of the end of last year, nine cities had implemented smoking bans in public places. In Shanghai, smoking in some public places has been banned since March 1, 2009, and offenders can be fined up to 200 yuan. Last year, 171 people and 252 venues were fined 480,000 yuan.
China is the world's largest cigarette producer and consumer, with more than 300 million smokers.