China Decommissions 1st Nuclear Submarine
Xinhua News Agency, October 30, 2013

Adjust font size: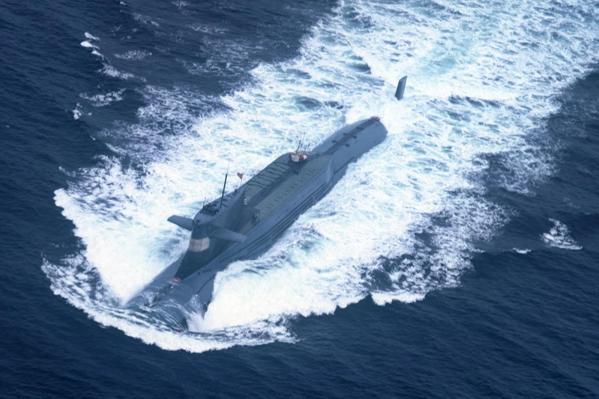 The PLA Navy's first nuclear-powered submarine prepares to dive in Qingdao, East China's Shandong Province, Oct 27, 2013. [Xinhua]
China has decommissioned its first nuclear-powered submarine after more than 40 years of service in the military, the People's Liberation Army (PLA) Daily reported Tuesday.
The submarine's nuclear devices have been properly disposed of and scientists have decontaminated the warehouse where nuclear items were stored during the past 40 years.
The submarine will be used as an exhibit after it is released from military service, according to the newspaper.
China's first nuclear-powered submarine, the Long March No 1, was launched in 1970. It was commissioned to the PLA navy in 1974.
The Long March 1 belongs to the Han Class nuclear-powered submarine (Type 091), which was produced based on technologies of the 1950s and 1960s and has short range weapons.
With a displacement of 5,000 tons, the class is usually equipped with six torpedo tubes.