Gansu Improves School Bus Safety
china.org.cn / chinagate.cn by Guan Weiwei, January 17, 2013

Adjust font size:

Fourteen cities and prefectures in Gansu Province have established new bus safety regulations in the wake of a deadly school bus crash in Qingyang last November. Gansu Province maintains 3,117 school bus lines that provide transportation for more than 300,000 students.

According to Gansu's Department of Education, 12.15 million yuan (US$1.95 million) has been earmarked for projects that will contribute to student safety, and additional funding is available.

Gansu provincial authorities will continue to support efforts to ensure school bus safety, including the Regulation on School Bus Safety Management passed in early 2012. For example, Gansu joined the national level Department of Education and 20 other departments to focus on school bus safety reform.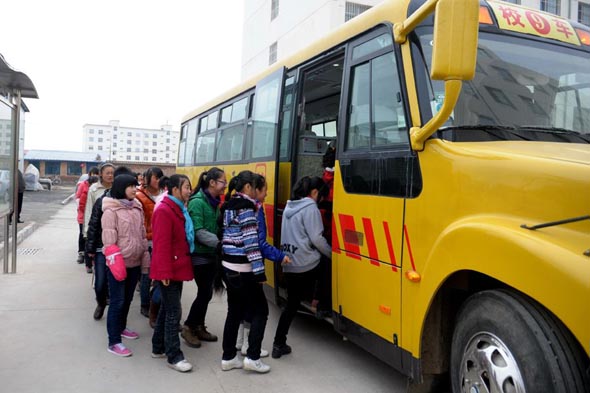 New school bus for students [Xinhua]