Whiz Kid Wants a Quiet Life
China Daily, December 5, 2012 Adjust font size: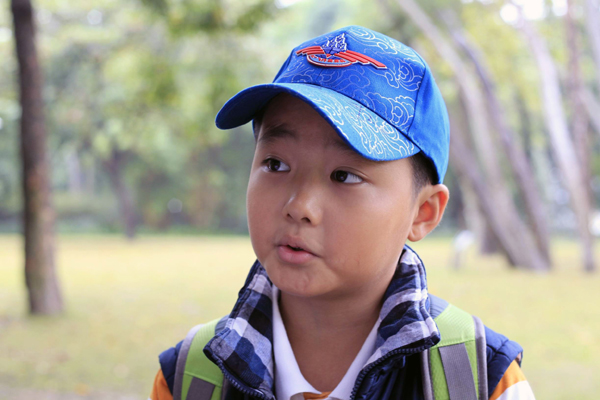 The junior high school student Feng Shaoyi says that he is inspired only when sitting in front of the computer. [China Daily]
Ten-year-old Feng Shaoyi has been hounded by the media after his recent online post about his intention to quit school went viral on Sina Weibo, China's answer to Twitter. It has attracted more than 7,000 comments and was forwarded more than 18,000 times.
The junior high school student has attracted so much attention because he's too young to drop out. And his harsh yet insightful criticisms of the education system surprised many, especially considering he hasn't reached his teens.
While many children his age aspire to become scientists like Einstein, Feng argues that people with such "lofty ideals" are destructive to the planet. For example, Einstein's theory of relativity led to the atomic bomb.
"My dream is to live with the girl I love. It doesn't matter if I have to cut firewood and pick up rags for a living," Feng writes.
He claims that he wants to pursue his ideals right away instead of wasting time on "meaningless" homework and exams.
"What is the use of studying? Is it getting high marks and ranks to compete with my buddies for the limited places in top high schools?" the precocious boy writes.
Immediately after his remarks were posted, the media began telephoning Feng's father day and night. They also converged at the boy's school in Zhuhai, Guangdong Province, to pull him out of an ongoing class for interviews.
"I'm tired of interviews. It's unscrupulous of some media to defame me," Feng tells China Daily.