Innovative ways to share solutions and knowledge on poverty reduction
chinagate.cn, April 29, 2017

Adjust font size:

On April 28, 2017, over 90 representatives from the UN Rome-based agencies, civil society, academia, and the diplomatic corps joined the seminar on "Global Partnerships for Poverty Reduction," hosted at the Italian Ministry of Foreign Affairs in Rome.

The event featured presentations on the key challenges faced by governments, policy makers and practitioners; increasing awareness and knowledge on the role of the Italian Development Cooperation, the International Poverty Reduction Centre in China (IPRCC), the Food and Agriculture Organization of the United Nations (FAO) and the International Fund for Agricultural Development (IFAD) in poverty reduction at country, regional and international level; and discussions on the role of South-South and Triangular Cooperation in the implementation of the 2030 Agenda.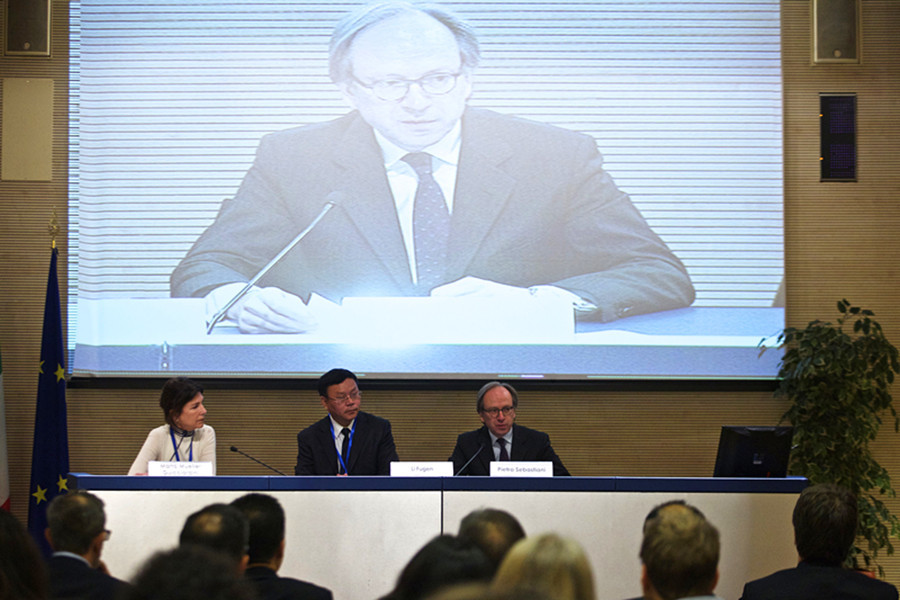 Ambassador Sebastiani suggests addressing needs of the marginalized
In his opening remarks, Ambassador Pietro Sebastiani, Director General for Development Cooperation of the Italian Ministry of Foreign Affairs, said that the world has come a long way in reducing poverty, but that the needs of those most marginalized would need to be addressed for poverty to be truly eradicated.