Jinan – City of Springs
China Today ,April 20, 2018

Adjust font size:

Jinan, capital city of Shandong Province, boasts a history of more than 2,600 years. The main site of Longshan Culture, one of the major cradles of Chinese civilization, was discovered to the east of Jinan.




The name "Jinan" literally means "south of the Jihe River." Although the river no longer exists today, underground water resources in the city remain abundant. Therefore, Jinan is famous as "the city of springs."




Winter in Jinan by renowned Chinese writer Laoshe is familiar to generations of Chinese people as it was selected for a middle school textbook. With merely 800-plus characters, the beautiful prose vividly depicts winter in this city – mild and sunny.




Ancient Culture




A museum of the Longshan Culture is situated in Zhangqiu District which can be reached in about a 30-minute ride from Jinan. Relics such as black pottery items, oracle bones, stone arrowheads and axes, rammed earth ramparts, and so forth showcase a Neolithic culture.




The site of Longshan Culture was first discovered on April 4, 1928 by a college student Wu Jinding who later became an archeologist. During his field trip, Wu happened to see an elevated region that is three to five meters above the land in Longshan Town. Through pottery pieces, shells, and animal bones covered by layers of dust, Wu found out that it is the ruins of a prehistoric settlement.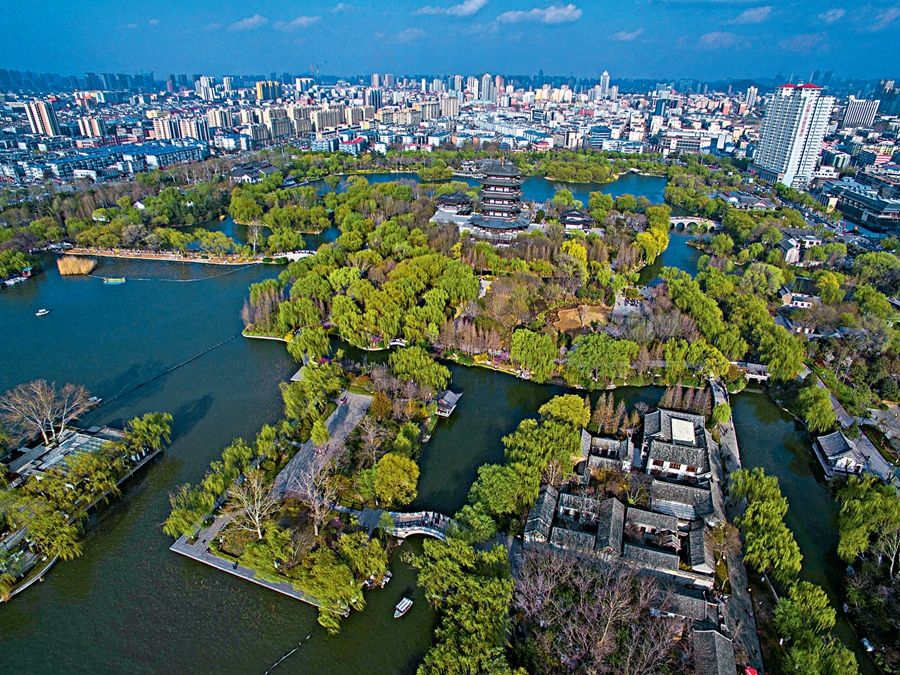 The Daming Lake after rain, March 26, 2017.