The 60th Birthday Celebration: Respect for Seniors
China Today,October 26, 2017

Adjust font size:

China's Korean ethnic minority, which lives in the country's northeast provinces, traditionally holds grand celebrations on the 60th birthday of family elders. The celebration is called the huajia banquet. Huajia is a term originating in the Chinese lunar calendar in which every 60 years is a cycle. The 60th year of life is hence valued as a milestone and celebrated in the country's folk culture.

Since ancient times, the Korean ethnic minority has always had great respect for the elderly, both within their family and in their social circle. The 60th birthday is celebrated ceremoniously, and the banquet is a big event for the whole community.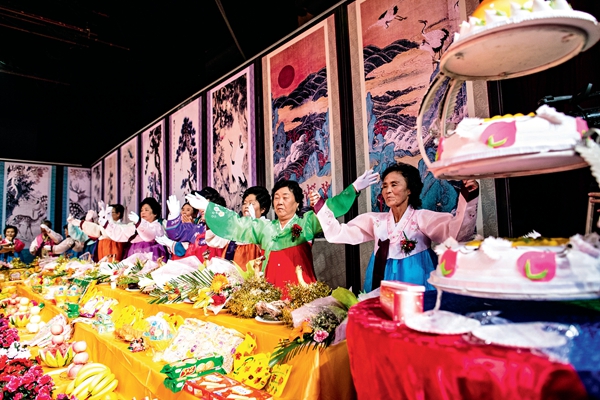 After the toast comes the entertainment, which showcases the Korean ethnic minority's singing and dancing expertise.
The huajia banquet evolved from birthday celebrations and the cultural etiquette of respecting the elderly. It was first held by the royal family in ancient Korea, and gradually entered the lives of the common people. In China, the Korean ethnic minority keeps this tradition alive, mainly in the Yanbian Korean Autonomous Prefecture of Jilin Province, and other regions where the Koreans live across northeastern China. In 2011, huajia banquets made it onto China's national intangible cultural heritage list.