Arxan's tourism prospects for poverty alleviation
china.org.cn / chinagate.cn by Guan Weiwei, February 22, 2017

Adjust font size:

Arxan, a small city of Hinggan League, north China's Inner Mongolia, has begun developing a sustainable tourism industry following the "Tourism Plus" program proposed by the China National Tourism Administration in 2015.

"Arxan is beautiful in all seasons," said President Xi Jinping on his first visit to Arxan on Jan. 26, 2014. "Arxan will become a popular tourist destination."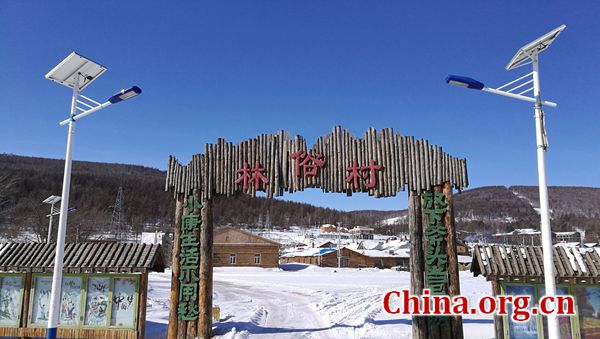 Linsu Village, tourists resort in Bailang Village, Arxan, north China's Inner Mongolia. [Photo provided to China.org.cn by Pei Xiaoge]
Natural Charm
Arxan has one of the world's largest functional hot springs. The Haishen Hot Spring Resort is a 4A national scenic spot with 48 springs that are said to be able to cure eight types of disease.
Its long winter lasts from early October to April, making it the best destination to enjoy winter scenery. You can even ski from the slopes directly to the front door of some hotels.
Chaihe Scenic Spot in Arxan has the best-preserved volcanic landforms in Asia. Due to the area's geothermal conditions, Budong River or "never-frozen river" flows year round.
Arxan sits at the junction of four grasslands, which cover 95 percent of the area with vegetation. This makes Arxan an ideal destination to escape the summer heat and enjoy the beauty of the natural foliage.
You also have to try the local food, but brace yourself for some unusual local dishes. One specialty dish here is fried eggs with ants.