Bank of China intensifies business in Africa
China.org.cn, December 4, 2015

Adjust font size: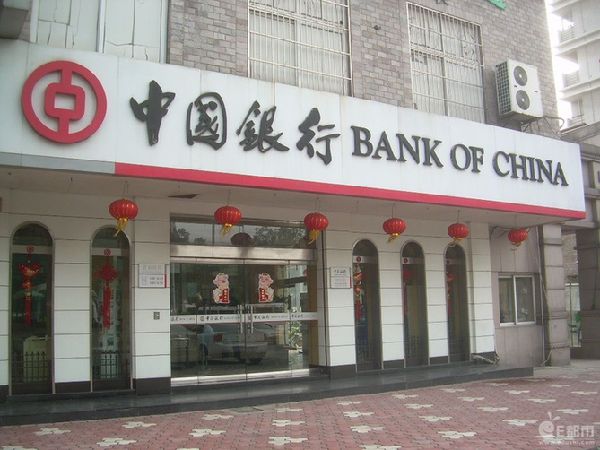 A Bank of China branch. [File photo]
The Bank of China (BOC) Johannesburg branch said Thursday that its yuan settlement business in Africa has increased tremendously.
The bank, which operates independently, said its yuan clearing house now controls roughly 60 percent of African business and 16 percent in South Africa.
BOC Johannesburg has 13 branches across Africa.
Qiu Zhikun, Chief Executive Officer of BOC Johannesburg, said they are now serving 65 central banks in Africa, but maintaina heavy presence in South Africa.
"In July, the People's Bank of China appointed us to be the yuan clearing house in South Africa…we become the first in Africa," Mr. Qiu said.
The BOC, according to the CEO, is the sixth strongest bank in South Africa in terms of balance sheets—mainly assets.
The bank has also been appointed by the Namibian, Mauritanian and South African central banks as their yuan settlement center.
On other hand, Tanzania and Kenya plan to include yuan into their list of reserve currencies in the next financial year, a move that will accelerate further yuan internationalization.
The Yuan was recently approved as anew reserve currency by the IMF and its share of reserve is expected to be weighed at about 10 percent.
The BOC Johannesburg Branch's Head of Trade and Renminbi (RMB), Ms. Chelsea Yao, said that in the last two months the African central banks have increased their level of reserve on yuan.
"We expect more central banks (in Africa) to come in after the IMF approval of the RMB into their list of reserve currencies,' said Yao, responding to a reporter's question prior to the 6th Forum on China-Africa Cooperation.
Since July of this year, the BOC has made settlement transactions of around 61 billion yuan to elevate the bank's share in South Africa to 16 percent. In Africa, it stands at over 60 percent.
The move by the IMF to admit China's yuan alongside the US dollar, Japanese yen, pound sterling, and euro, benefits the entire world as the RMB is backed by a strong economy.
"China has kept its economy strong in the past year which is expected to minimize RMB fluctuation and offer strong support for the currency,"said Yao.
In the first ten months of this year, China's Foreign Direct Investment (FDI) in Africa reached US$95.2 billion and is expected to surpass the US$100 billion mark.
With this in mind, Dr. Li Feng, Executive Vice President of the BOC Johannesburg Branch, said the bank has received an additional capital of 2.1 billion yuan to aggressively drive their expansion mission.
However, Dr. Li said that the bank's new presence, besides its 13 branches in sub-Saharan Africa, "depends on business volume, political stability and the flow of investments" both local and foreign.
The BOC Johannesburg Branch operates independently from China and was the first Chinese bank in South Africa since 2000. BOC now has three branches in South Africa, notably in Durban and Cape Town.