Oxfam: Great strides expected for China's SDGs actions
chinagate.cn by Kevin May, September 25, 2015

Adjust font size: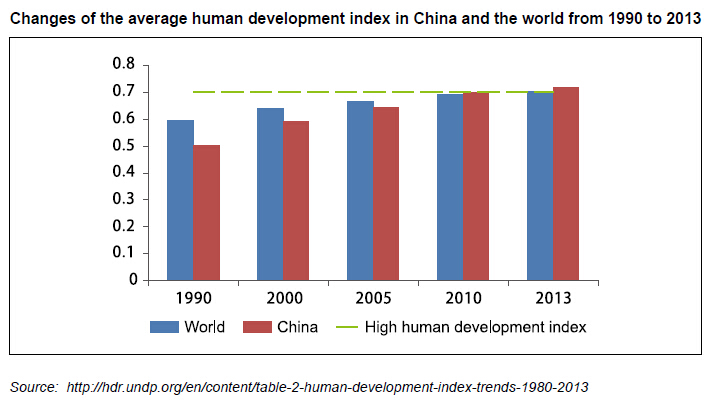 Building on the work of the Millennium Development Goals (MDGs), the Sustainable Development Goals (SDGs) seek to ensure that no one is left behind. This promise to "leave no one behind" and focus on populations that have typically been marginalised, excluded and/or discriminated against, is something new, something very important, and is an effort that must be celebrated.
Furthermore, unlike the MDGs, which focused on poor countries, the SDGs seek to eradicate poverty and inequality everywhere: in rich and poor countries alike, developed and developing. The key to ensure this is the goal of reducing economic inequality.
The SDGs also include a stand-alone gender equality goal. Tangible targets have been stipulated, including those related to tackling structural gender barriers such as discrimination and violence against women and girls in all its forms, unpaid care work, and equal opportunities for women's leadership in decision making at all levels.
We are hopeful that these historic and ambitious global goals will be an energising call to action to end poverty that will guide the policy decisions of all governments and other actors around the world.
Chinese President Xi Jinping will attend the UN Sustainable Development Summit, indicating the great importance China has attached to this issue. We also hope that China will make great strides towards the new global goals just as it did with the MDGs.
According to the Report on China's Implementation of the Millennium Development Goals, published by the Chinese government in cooperation with the UN system in China, the country has increased grain output for 11 consecutive years and lifted 439 million people out of poverty.
As the report indicates, China has fed 20 percent of the world's population using 10 percent of the world's arable land, and its poverty-stricken population has declined from 689 million in 1990 to 250 million in 2011.
Kevin May, Manager of Oxfam's China and the Developing World Program