Sea turns blue with algae
Chinadaily.com.cn, January 7, 2015

Adjust font size:

This is not a scene picked up from a movie or anything imaginary, but a real version of "Avatar" coming to life.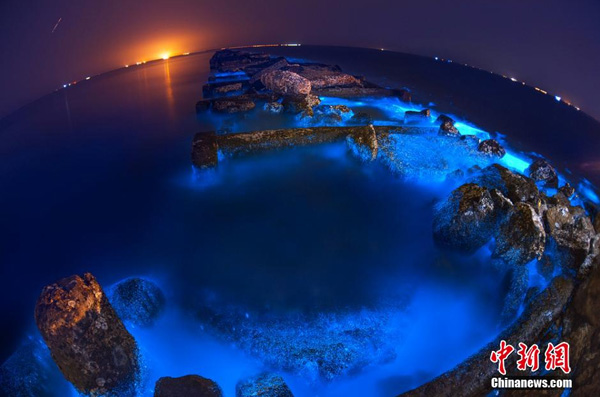 Sea turns blue with algae
It's a view of blue fluorescent waves off Gudong beach in Dongying, East China's Shandong province, at night in the past couple of days, Chinanews.com reported.
Although a rare sight in Dongying, aggregation of luminous bacteria or alga usually makes water turn fluorescent.