Traditional hand-made Wan'an Compass
china.org.cn / chinagate.cn, October 28, 2014

Adjust font size:

Editor's note: The compass, known as "luopan" in Chinese, was widely used in astronomy, geography, military affairs, navigation and geomancy in ancient China.

The old Wan'an Street in Xiuning County in east China's Anhui Province is the main production area for traditional hand-made wooden luopan. Emerging at the end of the Yuan Dynasty (1279-1368), the Wan'an Luopan developed during the Ming Dynasty (1368-1644) and reached its peak during the Qing Dynasty (1644-1911).

The process of producing a Wan'an Luopan consists of seven steps: making the base, polishing, inscribing the base with a grid, cleaning, writing, brushing with oil and installing the magnetic needle. Wan'an Luopan are famous throughout and the world for their accuracy and fine craftsmanship. In 2006, the craft of making Wan'an Luopan was inscribed on the country's state-level intangible cultural heritage list.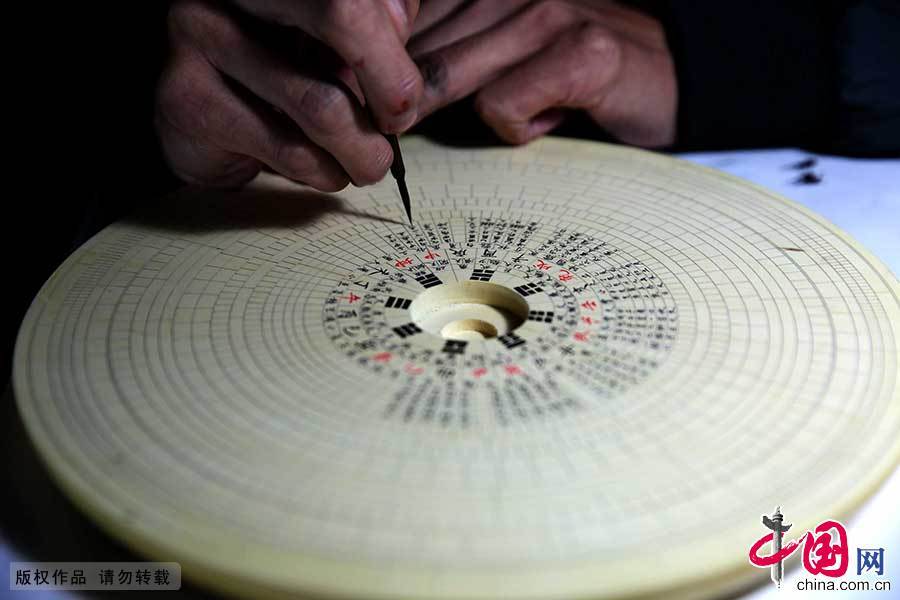 The old Wan'an Street in Xiuning County in east China's Anhui Province is the main production area for traditional hand-made wooden luopan. [Photo by Wu Sunming/China.org.cn]