Too hard to have a second baby
chinadaily.com.cn, May 16, 2014

Adjust font size:

Xing Li, 48, gave birth to a pair of twin boys via C-section at a hospital in Beijing at 6:30 am on April 25. She had tried every possible means to get pregnant since 2012, one year after her only son died of heart disease.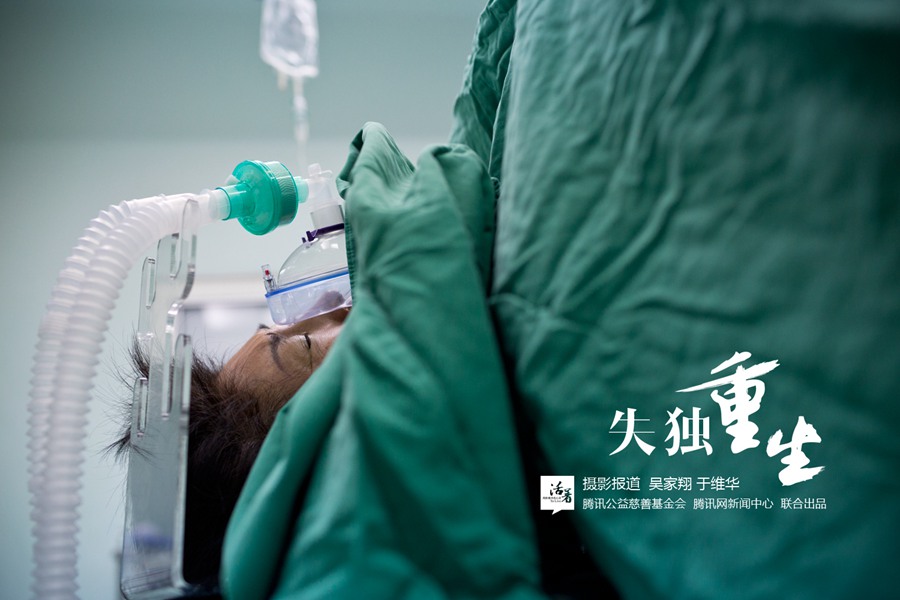 Xing Li, 48, gave birth to a pair of twin boys via C-section at a hospital in Beijing at 6:30 am on April 25. [Photo/qq.com]
Like her, many bereft mothers who have lost their only child, or shidu mothers, also try to heal hidden wounds deep in their heart by having another child.
The subsequent children can be considered a continuation of life, and a form of spiritual sustenance, but there is a long and difficult road ahead. The mothers just hope their new children can grow up safely and their families would no longer suffer.
Although she considered herself physically and financially ready for pregnancy, Xing Li's road to getting pregnant was harder that she originally expected. Due to her age, she had to take traditional Chinese medicine for two years before she succeeded in conceiving a test-tube baby in August 2013. Two previous in vitro fertilization attempts failed, and she once spent 1,200 yuan ($192.71) to make an appointment with a well-known obstetrician. She was especially embarrassed at being pregnant at her age and avoided eye contact with other pregnant women during prenatal care at the hospital.
In response to allegations saying it was selfish for Xing to have a child at her age, she said that what she needed most was a spiritual pillar; otherwise she would never get over the loss of her only child.
Not all shidu mothers are as lucky as Xing.
Li Xia, 51, has tried for more than three years to get pregnant after her only daughter died in 2010, but the quest ended in vain. She was diagnosed with uterine fibroids and resorted to traditional Chinese medicine to seek a cure. Over the past three years, she has spent more than 100,000 yuan in purchasing health products to improve her physical condition for pregnancy. She jumps rope, doing sets of 1,000 per day, in the hopes of improving her ovaries. She has tried in vitro fertilization three times, but none have been successful.
Though faced with uncertain pregnancy prospects, Li never thought about giving up. She said that it would be terrible to live the rest of her life without a child.
Despite financial difficulties, Guo Min, 60, is happily living with her pair of 4-year-old twins. Four years ago, she gave birth to a son and daughter at 56. They were conceived through in vitro fertilization. She became the oldest new mom in Beijing, after her only daughter died in 2005 from a car accident.
She spent 80,000 yuan in conceiving the test-tube babies and childbirth. She became extremely busy. But she never regretted her choice for even a second. She believes that the 80,000 yuan was the most worthwhile investment she has ever made.