A mother's enduring love for her daughter
China Daily, May 7, 2014

Adjust font size: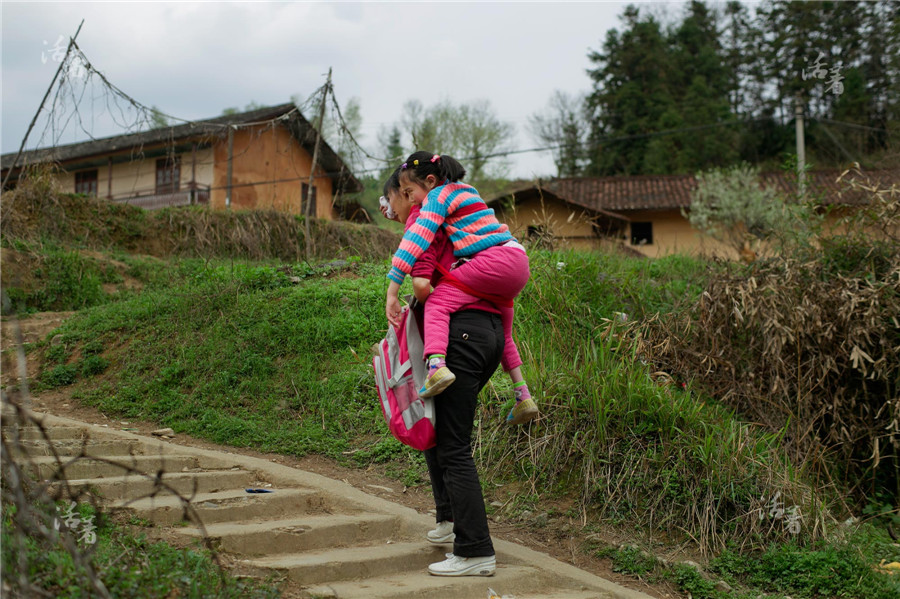 Lan Aihong carries daughter Feng Huan to school. [Photo/qq.com]
Born in a remote village in Tonggu county, East China's Jiangxi province, 13-year-old Feng Huan appears at first sight to be an unlucky child. Born with an egg-size tumor at the end of her spine, family elders once tried to abandon the girl due to her poor health, but her mother, Lan Aihong, managed to take her baby back. Lan named the child Huan, which means happiness, hoping her daughter would grow up to eventually lead a happy life.
The tumor brought so much pain to Huan over the years. She could barely walk or go to the toilet without help. Her parents have done everything they could to treat her disease and many kind-hearted people have also lent helping hands. Huan is now recovering after corrective surgery on her legs in Shenzhou, South China's Guangdong province.