The tragedy of a 'left-behind' village girl
china.org.cn / chinagate.cn, January 16, 2014

Adjust font size:

Editor's note:

"Left-behind" children in China refers to children who are cared for by grandparents or relatives, usually in rural areas, after their parents seek employment in towns and cities. According to a report from the National Women's Federation in 2013, the number of such children in China has exceeded 60 million.

These "left-behind" children are going through a critical period of growth and development. The lack of parental attention and care can lead to various problems, even posing potential threats to their safety and psychological health. This set of photos shows an 11-year-old "left-behind" girl's bitter experiences over more than two years.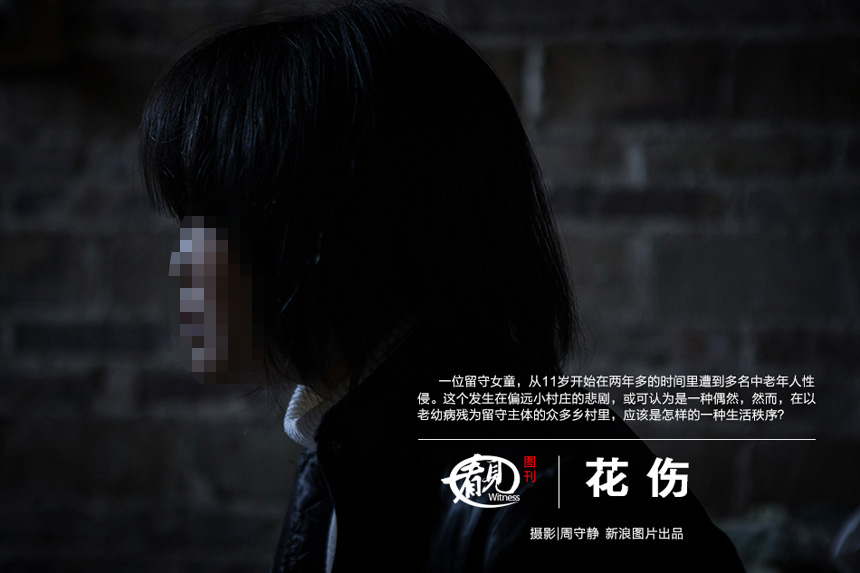 Eleven-year-old Tong Xiaoyu (pseudonym) lived with her grandparents in Zhennan Village in Xingye County in south China's Guangxi Zhuang Autonomous Region while her parents went to work in the city. Since 2011, the girl fell victim to sexual abuse by more than 10 elderly villagers, the eldest aged 70. The girl's father reported the offence to the local police. Recently, eleven villagers have been found guilty and sentenced to prison by a local court for sexually abusing the girl. [Photo/Sina]