Left-behind children warmed up by 'spring soil'
chinagate.cn by Fan Anqi, August 17, 2015

Adjust font size:

Editor's note: Women's federation in Changxing County, Zhejiang Province has initiated a "Spring Soil Project" for the left-behind children as their summer vacation begins. Social workers and volunteers will organize various interesting summer activities for the left-behind children in the county's ten villages and towns, including learning assistance, team games, craft making, painting and dancing, etc. the women's federation also prepared some specialized extracurricular courses for the left-behind children, with the aim of their ensuring personal safety, forming good habits, harmonizing family life, and raising gender equality awareness. These lectures provide useful guidance for the children's future development.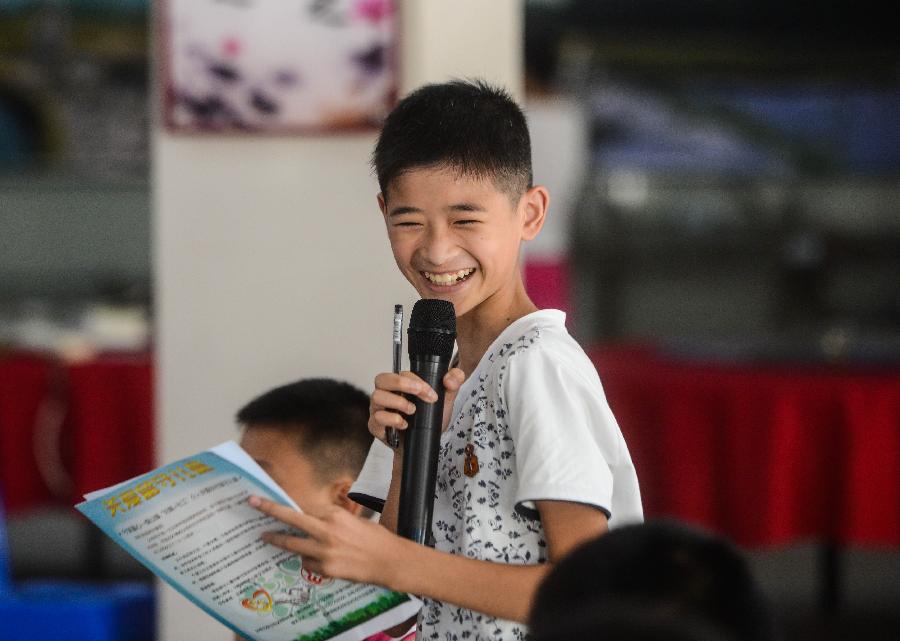 A left-behind child from a village in Changxing County is playing team games in the village hall on July 16, 2015. (Xinhua)