Tea trees help people shake off poverty in Guangxi province
en.chinagate.cn by Zhao Binyu,February 25, 2020

Adjust font size: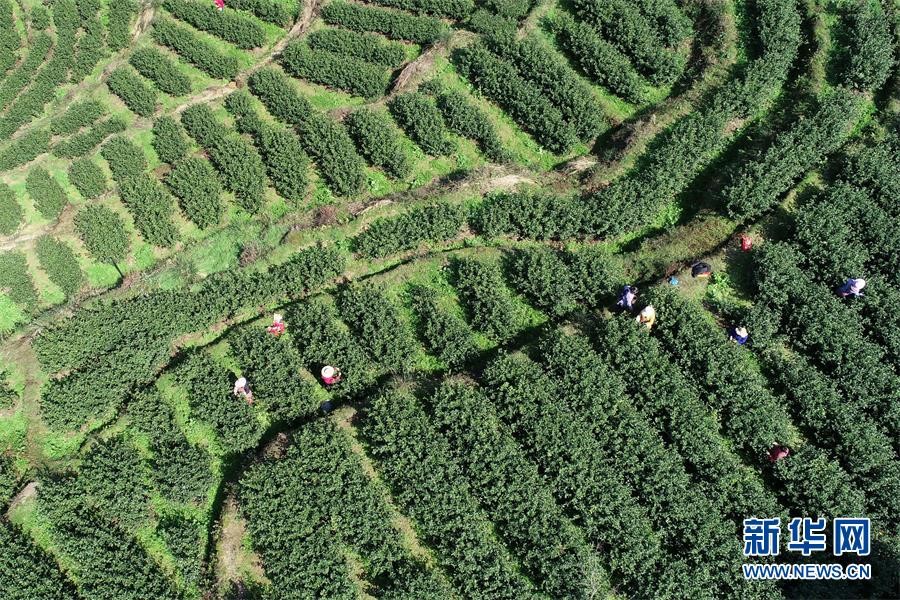 Farmers pick tea leaves at a plantation in Zhouya village, Doujiang township, Sanjiang Dong autonomous county, Guangxi province. (Xinhua/Gong Pukang)
The warm, bright sunlight that Zhouya village, Sanjiang Dong autonomous county, Guangxi province promotes the vigorous growth of the tea trees that are cultivated there. Ethnic Dong farmers have been harvesting tea leaves during the spring harvest season while engaging in COVID-19 prevention and control efforts.
In recent years, Sanjiang Dong has become one of Guangxi's major tea-growing regions. The product is currently being farmed on more than 12,533 ha of land in the autonomous county. In 2019, 14,600 tons of dried tea were produced, and the sector generated 1.6 billion yuan (US$227.52 million) of output value. Tea has become the main poverty alleviation industry in the area and helps ethnic Dong people become more prosperous.