Preventing spread of novel coronavirus while producing pickled mustard tubers in Chongqing
en.chinagate.cn by Zhao Binyu,February 24, 2020

Adjust font size: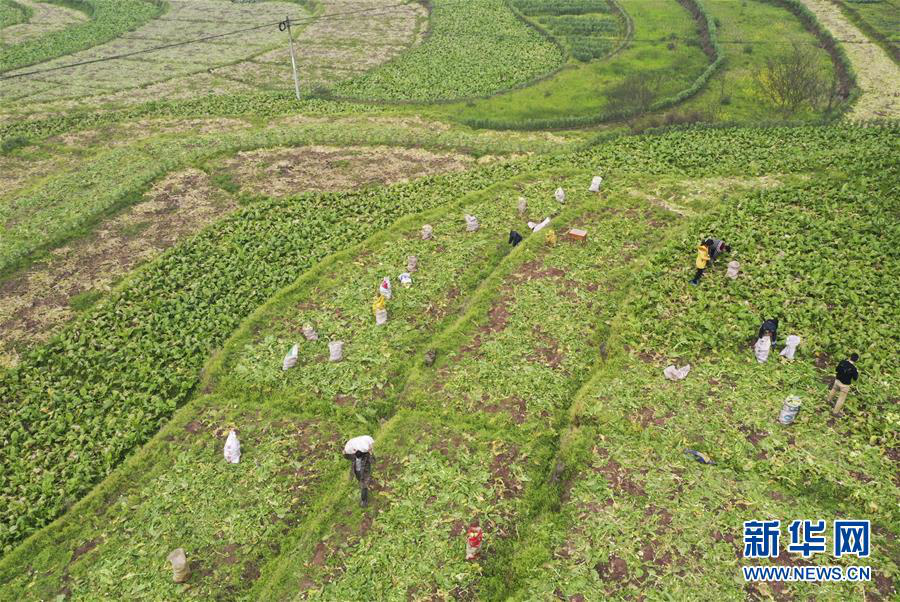 Residents of Dengjia village,Fuling district, Chongqing municipality pick vegetable tubers. [Photo by UAV]
Recently, efforts have been made to prevent the spread of the novel coronavirus in Fuling district, Chongqing municipality. Government bodies have promoted the continued harvest of vegetable tubers and other vegetables that are part of the local pickling industry and disseminated information about how to conduct safe and methodical operations to the enterprises and cooperatives that are involved in order to stabilize supply and ensure that people are able to maintain their incomes.
Productionof pickled mustard tubers is one of the leading industries in Fuling. In 2019, more than 46,667 ha of land in the district was devoted to growing vegetables for this purpose,1.6 million tons of output was attained,490,000 tons of end products were produced, and11.2 billion yuan (US$1.605 billion) of total output value was achieved. (Xinhua/Wang Quanchao)