Volunteer nurses receive special training in fighting against coronavirus
en.chinagate.cn by Teng Jingyan,February 20, 2020

Adjust font size: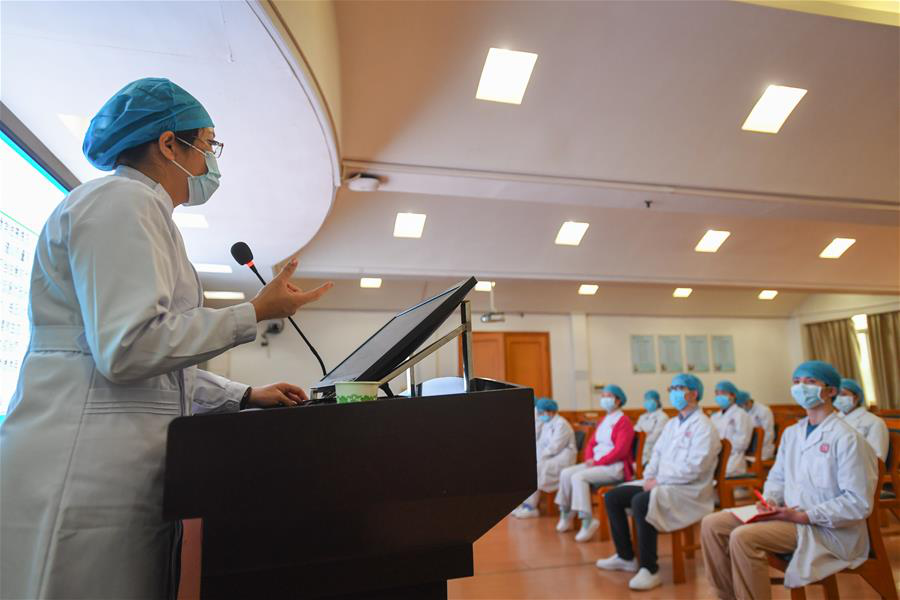 Deputy chief nurse Wan Huan delivers a lecture about epidemic prevention and control to volunteer nurses in the Hunan People's Hospital Mawangdui Unit. (Xinhua/Chen Zeguo)
Nurses from various departments of the Hunan People's Hospital were volunteered to fight against the novel coronavirus. They received special training before they began their work. Content included psychological counseling, an explanation and demonstration of the proper way to don and remove protective suits, and information about virus control and prevention.