Medical staff show determination in fight against virus
en.chinagate.cn by Teng Jingyan,February 18, 2020

Adjust font size: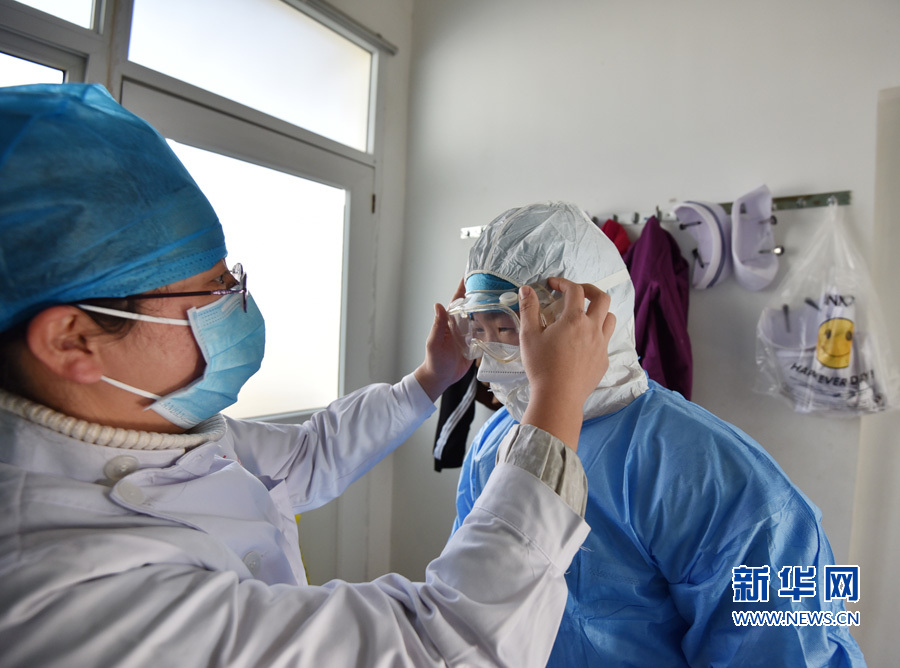 A medical professional helps a colleague who will work in the quarantine ward put on goggle at the Fujian General Hospital in Shaxian county, Fujian province. (Xinhua/Xu Yan)
The novel coronavirus pneumonia outbreak has been a source of worry for countless people. All of the medical professionals in the second unit of the infectious disease division at the general hospital in Shaxian county, Fujian province have shown great determination in the battle against the epidemic.
Medical professionals need to take 20 precautionary steps before they enter the quarantine ward, such as putting on caps, goggles, N95 masks, protective suits and gloves. They have to stay in the stay in the ward for several hours at a time without drinking water or going to the bathroom while they complete various treatment tasks.
Medical professionals outside the quarantine area observe patients through windows to the quarantine ward, distribute food and medicine, discuss treatment plans, and help patients feel confident that they will overcome the disease.