Zhangzhou's communities fight against coronavirus epidemic
en.chinagate.cn by Teng Jingyan,February 18, 2020

Adjust font size: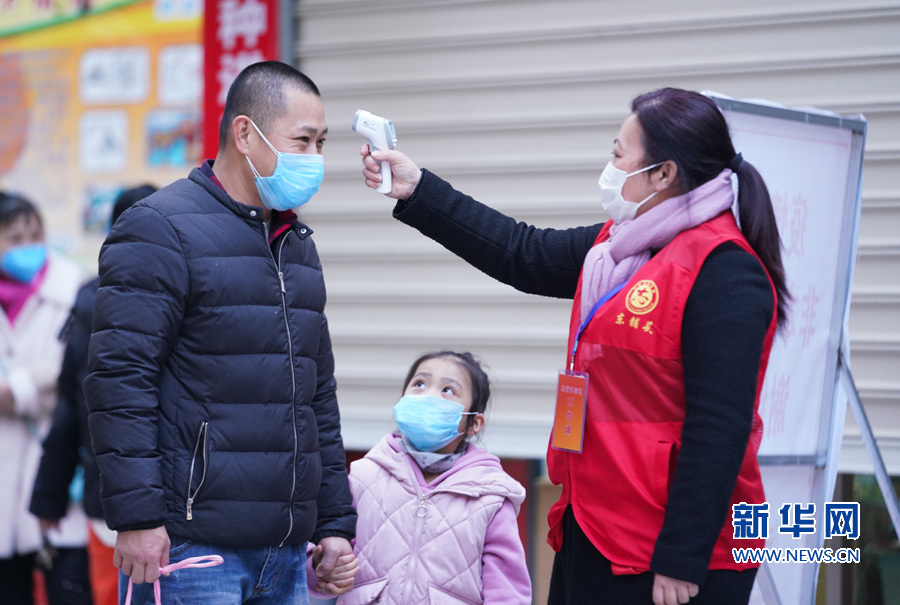 A staff member of the Narcissus Garden Community in Zhangzhou's Xiangcheng district in Fujian province checks the temperatures of people who enter the area. (Xinhua/Xiao Heyong)
Communities play a fundamental role in epidemic control and prevention now that people are returning home from their Spring Festival holidays. The government of Zhangzhou city, Fujian province has taken various measures to keep people healthy in its communities and has striven to reduce the risk of infection.