Livestreaming boosts local incomes
China Daily,October 08, 2018

Adjust font size: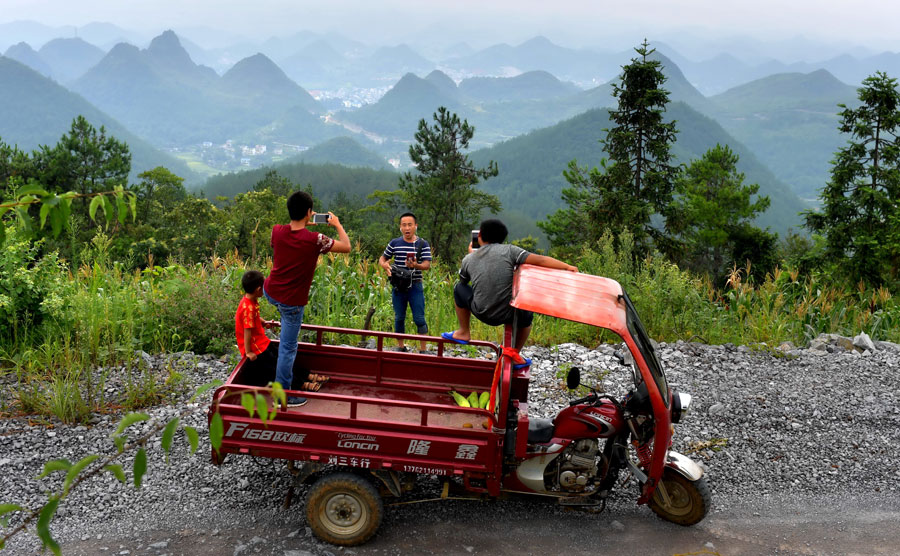 Local farmers in Songbai town, Hunan province, conduct online marketing via livestreaming platforms to lift themselves out of poverty. [Photo by Guo Liliang/For China Daily]
Farmers increasingly turning to e-commerce, using online marketing techniques to improve their sales
A town nestled in the mountains of Hunan province is gaining fame as a trailblazer in poverty reduction thanks to its robust e-commerce activities.
Songbai town has abundant agricultural commodities including kiwi fruit, honey and rice, but farmers have had a hard time selling their products due to their isolated location and a substandard transportation system.
In May 2015, Fu Changjie from an e-commerce company in Hunan, led a team to offer training covering livestreaming and online sales to local villagers. Later, 187 of those farmers started their own online businesses.