Guangdong – A key hub on the Maritime Silk Road
chinadaily.com.cn,September 27, 2018

Adjust font size: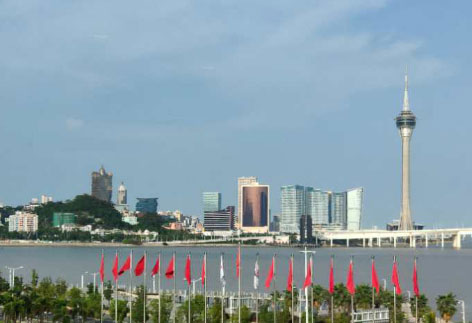 A view of Guangzhou on September 19, 2018. [Photo provided to chinadaily.com.cn]
The Chinese province of Guangdong, also dubbed "the southern gate" of China's foreign trade, tells the story of the 21st Century Maritime Silk Road with its unique geographic location, special economic zones, first-class port for direct import and export, long coastline and vast sea area.
Located at the southern point of the Chinese mainland, Guangdong borders Hong Kong, Macao, Guangxi, Hunan, Jiangxi and Fujian and faces Hainan across the strait. Seeking to enhance the Maritime Silk Road, China built the Guangdong-Hong Kong-Macao Greater Bay Area and is promoting this province to showcase the fruit of China's reform and opening-up.
Guangdong in the ancient Silk Road
Guangdong played a highly pivotal role in the ancient Silk Road, as it was one of China's busiest trading centers. Guangdong's capital city Guangzhou was a major port of the Maritime Silk Road, and gained global fame as the largest port in China. The sea route connecting Guangzhou and the Persian Gulf via the South China Sea and Indian Ocean was the largest offshore route in the world.
China shipped its ceramics, tea and other products via various trade ports along its southeast coastal route to Southeast Asia, the Middle East and Europe, facilitating mutual understanding and exchanges between different civilizations.
The 21st Century Maritime Silk Road Forum
Zhuhai, known as the "City of A Hundred Islands", hosted the second 21st Century Maritime Silk Road China (Guangdong) International Communication Forum under the theme of "New Era, New Silk Road, New Image" from last Wednesday through Friday. The three-day forum was attended by world leaders, media delegations, well-known politicians and professors, including 2011 Nobel Memorial Economics Prize winner Thomas Sargent.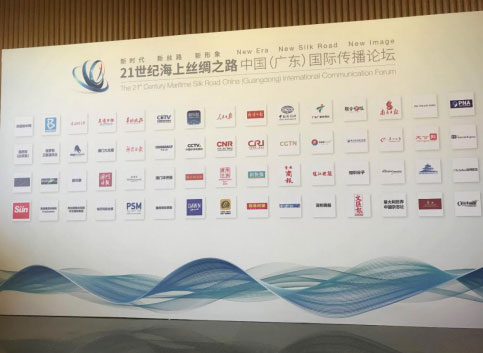 Sixty media organizations participated in the second 21st Century Maritime Silk Road Forum in Zhuhai, Guangdong province on Sept 19, 2018. [Photo provided to chinadaily.com.cn]
In the opening ceremony, officials called for multilateralism, strengthening the spirit of the Silk Road and working together to build a community with shared future.
Jean-Pierre Raffarin, former prime minister of France, reiterated cooperation and multilateralism. He was highly optimistic about the Belt and Road Initiative, calling it "a perfect project" that would benefit the entire region.
Similarly, Shen Haixiong, deputy head of the CPC Central Committee Publicity Department and director of China Media Group, said in his remarks at the opening ceremony, "There is only one earth, and building a community of common destiny for all mankind has become the trend of the times. The Silk Road is not only the road of commerce and trade, but also the road of cultural exchange and dialogue among civilizations."
As the event's host city, Zhuhai also presented a new image. Guo Yonghang, Party chief of Zhuhai, said: "Zhuhai is a cradle of the Maritime Silk Road. Since reform and opening-up, Zhuhai has maintained close business and cultural relations with countries and regions along the routes. Against this new historical backdrop, we will strive to transform the city into a new economic engine for the Greater Bay Area and a great magnet with unique features."
Guangdong's new image
The forum unfolded a new image of innovation and opening-up in Guangdong, and emphasized the achievements of local enterprises in intellectual manufacturing and cultural innovation.
Guangdong remains highly competitive in the global market. In 2017, total imports and exports at provincial level amounted to 6.8 trillion yuan.
Official statistics show Guangdong's GDP reached 8.9 trillion yuan last year, ranking first among all Chinese provinces.
Guangdong has opened wider and wider to the outside world and fostered its own strengths. Three Guangdong pilot free trade zones – Nansha area in Guangzhou Qianhai and Shekou areas in Zhenzhen and Hengqin area in Zhuhai – were established in Guangdong, which play a significant role in China's foreign transportation and trade.
Guangdong's role
Guangdong is a crucial hub on the MSR, and the frontline of China's opening-up policy. This province has deepened industrial collaboration with countries along the Belt and Road, and seeks to reinforce the "go global" and "bringing in" approach.